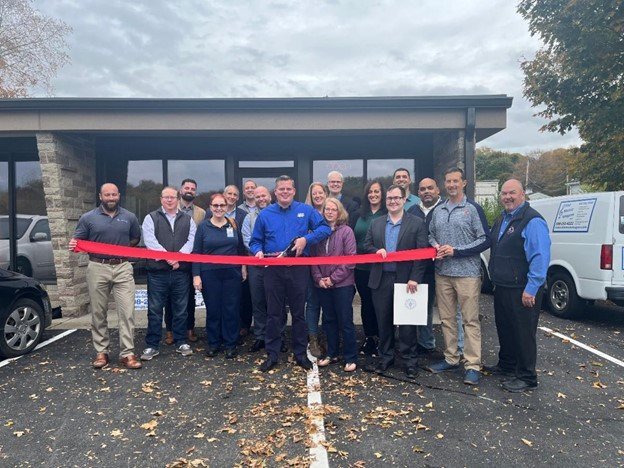 The United Regional Chamber of Commerce (URCC) held a ribbon cutting for member The Music Wagon. The Music Wagon recently moved into a building that they share with the URCC at 715 E. Washington St. (Rte. 1), North Attleborough. Their tagline is "We are the music store that delivers."
As part of the event, state Rep. Adam Scanlon delivered a citation from the House of Representatives. URCC President Jack Lank read a citation from state Sen. Paul Feeney who could not attend because the Senate was in session.
Owner Scott Abrahamson told URCC members about the Music Wagon's start in a personal vehicle, how he navigated through the COVID-19 pandemic, purchased a commercial vehicle, and most recently landed in this new retail space. Abrahamson gave a tour of their store and showcased the separate room he has for music lessons.
The Music Wagon offers free home delivery to all towns within 20 miles of 02769 and to schools (or the homes of students of the schools) that they serve for instrument rentals and general purchases over $150. The Music Wagon can be reached by calling 508-252-6222 or visiting www.themusicwagon.com.