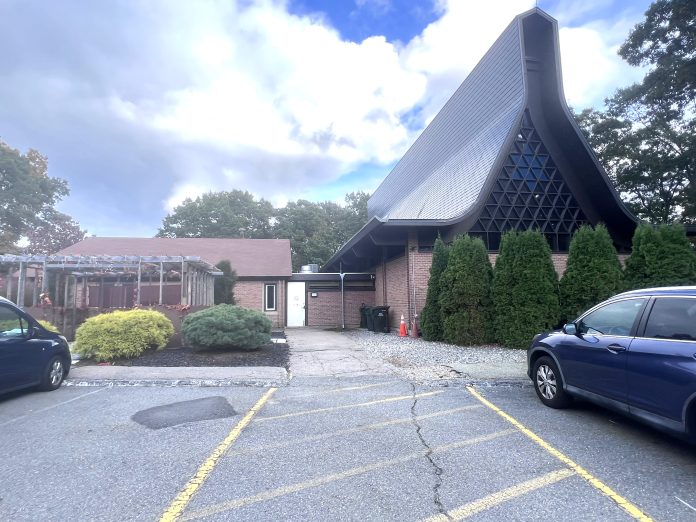 A synagogue on N. Main Street in Attleboro was evacuated over the weekend after receiving a suspected bomb threat.
Weekend services at Congregation Agudas Achim, a synagogue with members from Attleboro, North Attleborough, Mansfield and Plainville, were suddenly interrupted on Oct. 15 after the synagogue received an email containing language of a bomb threat.
According to the Attleboro Police Department, officers received a call about the email at 9 a.m. A police department spokesperson said officers arrived at 9:40 a.m., and a search of the perimeter was conducted. Members of the bomb squad searched the interior and exterior of the synagogue and found no credible evidence of explosives at the site. By 11:30 a.m., officers deemed the scene clear and invited the congregation back inside the temple. An investigation into who sent the email is under investigation.
Agudas Achim President Molly Jacobs said everyone attending the services was safe and grateful for the department's work. Jacobs said this was the first time the synagogue had received a threat during her 10 years as a member.
"When we found the email, our protocol was to evacuate," Jacobs said. "After 30 minutes, we had everyone out of the building and into the street to keep our distance."
Congregation members were invited to continue their services at the Evangelical Covenant Church across the street during the evacuation. The services, including a bat mitzvah scheduled for that morning, continued at the church until officers gave an all-clear. Jacobs said members of Evangelical Covenant Church were welcoming and understood the stress of the situation.
"They said that we could come in and worship at their church," Jacobs said. "We thank them for that and they are so kind to do so."
According to Jacobs, a synagogue in Cranston, Rhode Island, received a similar email that day and called the police. Officers said the bomb threat in Cranston was deemed not credible.
The increasing frequency of emails and threats to Jewish houses of worship comes during an ongoing war between Israel and Hamas. Israel declared war on Hamas after more than 1,000 civilians were killed in an attack targeting southern Israel on Oct. 7.
Jacobs said her congregation has been following events in Israel and she condemns the killings of civilians in Israel, the Gaza Strip, and the West Bank.
"We share our thoughts and prayers for our friends and family in Israel," Jacobs said. "We also are praying for any civilians who have been affected by this war to be safe."