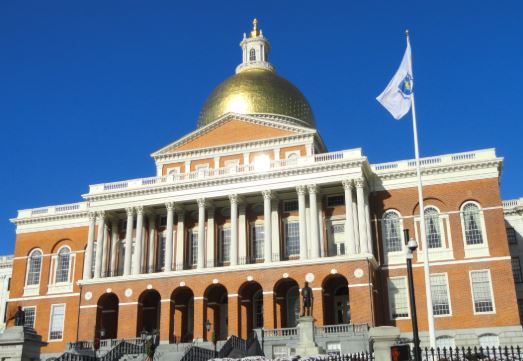 State Rep. Adam Scanlon (D-North Attleborough) is pushing a bill that expands treatment for opioid addiction.
H.1146 would require insurance plans in Massachusetts to cover transitional support services along with clinical stabilization and acute treatment services that are already provided.
Additionally, the bill increases the minimum requirement time for insurance plans to cover addiction treatment services from 14 to 30 days.
Transitional support services are short-term residential support services for those who need an environment to support the recovery process after detoxification.
Massachusetts insurers currently cover the TSS category have a minimum of 14 days for insurances to cover the treatment, with those who need longer treatment from the support services unable to receive more time.
Testifying in front of the Joint Committee on Financial Service, Scanlon said constituents who need it are being denied long-term treatment.
"Patients are frequently being denied coverage for longer treatment and are unable
to afford necessary and rehabilitating care past detoxification. 86,960 residents enrolled in addiction treatment services in FY22," said Scanlon. "Nearly half of these enrollments were re-enrollments, often because patients are disenrolled before completion of treatment, increasing the chance of relapse and readmittance."
Scanlon said by providing patients with long-term care, this could reduce trips to treatment facilities.
According to a Center for Healthcare Information and Analysis longer stays decreased the chances of readmittance by 18%.
"Effective, equitable addiction treatment services will address the needs of patients so they can leave their regional facility with the resources to stay in recovery," Scanlon said. "Providing access to effective addiction treatment services means that no one should need to enter a detox facility more than once."
According to the Department of Public Health, an estimated 2,357 Massachusetts residents died from an opioid overdose in 2022, a 9% increase from last year and a record high.
In North Attleborough, 10 people died from an opioid overdose in 2022, the second-highest number of deaths in Northern Bristol County. Attleboro had the most deaths in the county, with a total of 49.
Scanlon's bill is co-sponsored by state Rep. Kate Donaghue. (D–Westborough) whose son died of an opioid overdose in 2018, just one year after the bill was first introduced to the House.
"My son was still alive when I first testified on this bill in 2017. Less than a year later, he died of an overdose," Donaghue said. "When my son was trying to get help, so many of the treatment decisions were not based on evidence-based practices, but simply on what insurance would cover or where a bed was available. A significant portion of his provider's time was spent trying to get insurance approval or to find a bed."
The bill will need approval from the Joint Committee before being sent for a vote by the full House of Representatives.
Scanlon acknowledges that the road to seeing this bill pass will take time, as the House and Senate still need to pass other bills that take priority, including the fiscal year 2024 budget and a tax relief bill proposed by Gov. Maura Healey.
Still, Scanlon said he and Donaghue will work hard to get support for the bill.
"We are going to do our best," Scanlon said. "Recovery services for addiction are sorely needed."