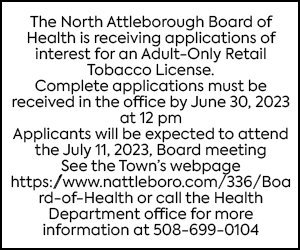 Community School student Michael Bourchard does not consider himself a fan of sports that involve running.
At the North Attleborough Special Olympics, however, he ran a speed race in record time and said he wants to keep going.
"It's a lot of fun," Bouchard said. "Maybe I'll do it again."
Bouchard was one of 230 students diagnosed with a physical or mental disability who participated in the annual event on May 24 at North Attleborough High School's Ray Beaupre Field. Students from kindergarten through 12th grade participated in different games including ball toss, an obstacle course, lawn bowling and a footrace.
Max Khaitman, a fourth grader, said his favorite event was the lawn bowling game and was excited to get a strike.
"I like bowling," Kaitman said. "This is the second time I've been part of the Special Olympics."
Each year, the Special Olympics are held to give students with disabilities the opportunity to participate and be successful in athletic events. The games began with a rendition of the National Anthem followed by a ceremonial 'first pitch' of a baseball. In separate groups, the students rotate from one game to the next throughout the day.
The event also featured live music, ice cream, and a special appearance by Worcester Red Sox baseball team mascots Woofster the Rescue Dog and Smiley Ball, much to the athletes' delight.
The students were cheered on by parents, faculty, staff, and middle and high school students who participated with the athletes, known as Unified Partners. All athletes received medals for their sportsmanship and participation.
Superintendent Dr. John Antonucci said the event went smoothly this year and was happy to see the students having fun.
"This day is about as good as it gets for public schools," Antonucci said. "We see the kids have joy on their faces and we get to celebrate them for what they do."