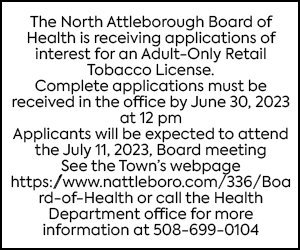 The MBTA station in South Attleboro has been closed since 2021, and while demolition began in April, funding was not available in the MBTA's five-yearCapital Investment Plan (CIP) draft to begin its replacement.
Rep. Jim Hawkins of Attlbeoro said giving up is not an option.
"Transportation is at the top of my priorities," he said. "This is a drop-dead priority for me and my constituents."
Hawkins, a Democrat representing Attleboro since 2018, has told constituents and leadership on Beacon Hill about the station. Built in 1990, the roofs, bridges and signs are deteriorating and the MBTA decided to rebuildit. The design for the new station is complete, but construction, scheduled to begin in Fall 2020, was paused due to lack of funding. The MBTA already has invested $7 million in the $70 million project.
Hawkins said he is meeting with MassDOT Board of Directors Chair Gina Fiandaca next week to talk about the project and has previously met with Massachusetts Governor Maura Healey. He said the station is not only important for his constituents, but also residents of North Attleborough.
"The thing about the station is that it's more accessible for those in North Attleborough than you might realize," Hawkins said. "It sits near Route 1, which the town does as well, and compared to the central station in the city, where you have to go through the traffic and tight parking, this station does not have that problem."
Hawkins believes Healey and MBTA General Manager Philip Eng will play a major role in this project. He said the executive branch and agencies are best equipped to deal with individual transportation projects while the legislative is better suited to address state-wideproblems.
"House leadership, and the legislative branch in general, will solve stade-wideproblems," he said. "I have gotten the ear of both the Healey Administration and legislative leadership on the station though."
The Attleboro Democrat is not alone in his quest to see the station rebuilt. Sen. Paul Feeney (D-Foxboro), Rep. Fred Jay Barrows (R-Mansfield), and Rep. Adam Scanlon (D-North Attleborough) have all called upon the MBTA to allocate money for the station's reconstruction.
Scanlon said he was pleased to see the station's demolition, but the governor's office has not provided any additional commitment towards funding construction.
"I continue to be disappointed with it being closed," Scanlon said. "I've been continuing the advocacy of telling my constituents and Town Manager Mike Borg about the station to know about its importance."
Hawkins still remains optimistic and said the administration will find a way to build the station.
"We are re-establishing connections," he said. "There is new leadership and there is a whole new administration."
Lisa Battison, MBTA Deputy Press Secretary, said Healey is continuing to find sources to fund the construction.
"The Healey-Driscoll Administration and the MBTA remain committed to re-opening the South Attleboro Station. The project is 100% designed, and we continue to explore opportunities to secure the necessary funding for construction," Battison said. "The MBTA is in the process of reviewing public comments on the draft FY24-28 CIP and will be finalizing it in the coming weeks."