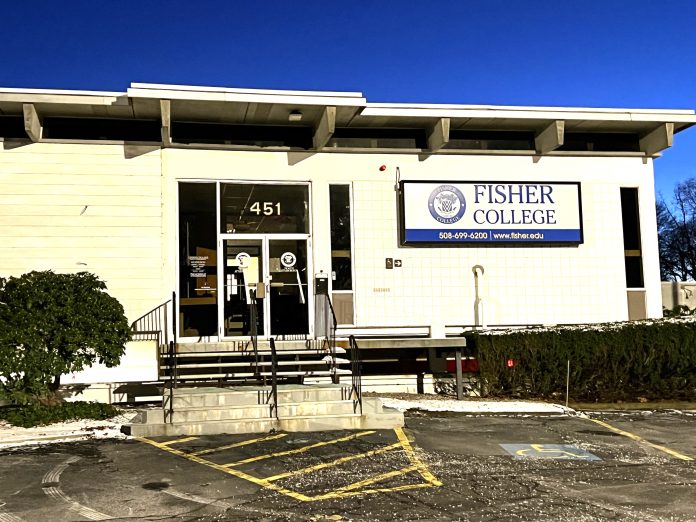 A plan to purchase the Fisher College building in Attleboro Falls and turn it into a regional food pantry and senior center could be finalized in two months.
Attorneys for the town and college are in the final stages of closing a deal to purchase the building for $5.2 million in American Rescue Plan Act funds, according to Town Manager Michael Borg. The decision to use the building as a senior center and food pantry was announced on April 10 at the Town Council's budget presentation meeting.
Borg estimates the deal could be announced as early as June or as late as September this year.
"Right now, we're in the last stages of signing," Borg said. "No one has signed on yet, but once that happens, we could be looking at a deal being finalized."
Originally, the closed Allen Avenue School was viewed as a potential site for the project but the costs to renovate and restructure the site rose due to inflation. Borg said the purchase of the school building rose from $5 million to $7 million over the past year.
The Fisher College building, which went up for sale in November 2022, became an ideal alternative according to Borg. The Boston-based school put its North Attleborough building up for sale on Dec. 12 after students transitioned to online learning over the last several years. According to Coldwell Banker, the property—which includes a daycare center—has a price tag of $3.2 million.
Borg said the building's location on Elm Street is ideal and would cost less than the Allen Avenue School—citing how it can already accommodate seniors.
"It's the same amount in a better location to perform as a food distribution site and a senior center," he said. "It's also ready to move in so we don't have to do too much reorganizing."
Additionally, Borg said the school building would go back on the tax rolls if the Fisher College deal is approved.
"The plan would be I would go to the council and ask them to put the Allen Avenue building back on the tax rolls," Borg said. "If that happens, we would then try to sell it to a developer to bring in new growth money for the town."
The building in which the senior center is housed is the Howard Estate, built around 1864. Dr. Allen and Elizabeth Howard were the next family to own the mansion following the Richards family, who donated the building that would become the Richards Memorial Library. The house has been the town's Senior Center since 1975 and is leased by the town. That lease is set to expire in two years.