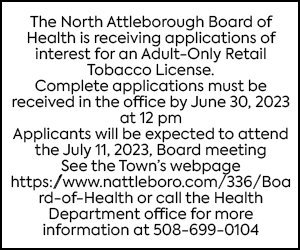 PhysicianOne Urgent Care has opened a new center at 228 Washington St. in Attleboro. The new urgent care center is among PhysicianOne Urgent Care's 25 locations in the Northeast, and sixth in Massachusetts, expanding access to 24/7 professional, high-quality, convenient care to the residents of Attleboro, North Attleborough, Plainville, Norton and other surrounding towns in Bristol County.
"Busy individuals and families need high-quality, fast, friendly care they can trust," said Lynne Rosen, CEO of PhysicianOne Urgent Care. "We're proud to open a new center to serve the community in Attleboro, and ensure they have access to care when and where they need it."
PhysicianOne Urgent Care is the only provider in Massachusetts to offer locally staffed 24/7 telehealth fully integrated with its in-center urgent care. PhysicianOne's comprehensive offering enables patients to speak with an experienced medical provider from the comfort of their homes at any time or visit a center in-person.
"Attleboro is a vibrant community and we're thrilled to become part of it," said Dr. Jeannie Kenkare, founder and Chief Medical Officer of PhysicianOne Urgent Care. "As we approach the spring and summer months, we look forward to helping individuals and families stay healthy and active with our efficient, friendly and professional care."
The Attleboro location will be open 8 a.m.-8 p.m. on weekdays, and 9 a.m.-5 p.m. on weekends and holidays. Patients can walk-in or reserve an in-person or 24/7 virtual telehealth appointment online. PhysicianOne Urgent Care in Attleboro accepts most major insurances, including MassHealth, and offers affordable self-pay rates for patients without insurance. For a list of all accepted insurances or to book a visit, and more, visit www.p1uc.com.
For more information, including a list of services, locations, insurances accepted, career opportunities, to check-in online, and more, please visit www.P1UC.com.