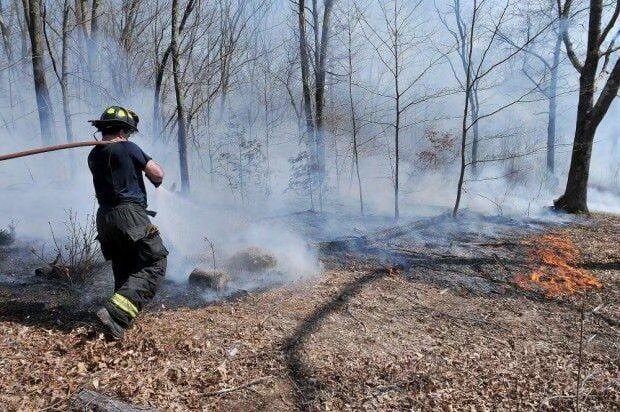 A brush fire burned 12 acres of land at The Martin Conservation Area, the location of a planned recreation area, on Easter Sunday.
According to the North Attleborough Fire Department, the two-alarm fire was reported at about 11:30 a.m. First responders from North Attleborough, Mansfield, Plainville, Rehoboth, Swansea, Lakeville, Freetown and Cumberland, R.I. arrived shortly after the call.
The fire was located at the end of the Martin Conservation Area near Old Post Road, with the area covered with debris and fallen trees—making it difficult for firefighters to bring hoses to the scene.
Firefighters spent almost four hours extinguishing the blaze and surveying the area for additional hotspots. No injuries were reported and the cause of the fire is currently unknown. The frequency of brush fires and wind-driven fires has increased this spring due to a lack of rain and snow.
In the neighboring city of Attleboro, a wind-driven fire struck an auto salvage business and destroyed nearly 50 cars and several sheds.