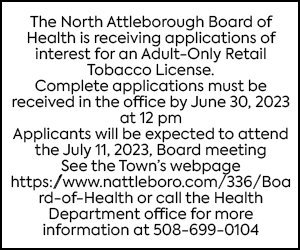 Transportation survey from SRPEDD
The Southeastern Regional Planning & Economic Development District (SRPEDD) is conducting a survey on transportation. The survey will be open until April 7 and is available here: https://arcg.is/1TvyfP0. Feel free to forward this email to family, friends or neighbors.  SRPEDD is trying to reach out to as many people as possible.
Plainville Church Swedish Meatball dinner
The Plainville UM Church, located at 16 E. Bacon St. in Plainville invites the public to purchase a Swedish Meatball to-go supper on Saturday, April 15. Pre-orders must be made by noon on Thursday, April 13, by calling 508-695-9587 or send an email to plainvilleumc@verizon.net.
This supper features homemade Swedish Meatballs with gravy served with Party Potatoes, a vegetable and dessert. Cost is $14 each, cash or check payable to the church, due at time of pick-up. Pick up on April 15 between 4:30-5:30 p.m. from the church parking lot.
Oldtown Church Pet Vaccination Clinic
The First Congregational Church UCC of North Attleborough (Oldtown Church) will hold its next pet vaccination clinic, for dogs and cats from 11 a.m.-noon on Saturday, April 8, at 675 Old Post Road, North Attleborough. Please call or text 508-212-4774 or email eclavette@oldtownucc.org for information, fees and to make an appointment for vaccinations, heart-worm tests or deworming.
Vaccinations and tests are individually priced without additional clinic or other fees. Rhode Island residents and walk-ins are welcome. Pre-registration via phone or text is preferred. Appropriate social distancing is encouraged. Pets will be received outside the building.
All cats must be in carriers and dogs must be on leashes, with muzzles as necessary. Services will be provided by Dr. Peter Granville DVM. The entrance for the vaccination clinic is in back of the church, to the rear of the parking lot, follow the signs. Please remain in the vehicle until called.
Bloomin' 4 Good Program
The Living Bread Food Pantry in Plainville has been selected as a beneficiary of the Stop & Shop Bloomin' 4 Good Program for the month of April. The Stop & Shop Bloomin' 4 Good Program, which launched in February 2021, is an easy way for shoppers to give back. The sale of every $10.99 bouquet, in the sleeve marked "Bloomin' 4 Good," supports a hunger organization local to the Stop & Shop in which it was purchased.
The Living Bread Food Pantry was selected as the April beneficiary by local store leadership at the Stop & Shop located at 109 Taunton St., Plainville. The Living Bread Food Pantry will receive a $1 donation for every $10.99 Bloomin' 4 Good bouquet purchased at this Stop & Shop location in April.
The Living Bread Food Pantry is a nonprofit based in Plainville. Founded in 1993, the pantry has helped provide food for 50-60 families, seniors and singles every week, year 'round, and provides countless volunteer hours for people in the community, too. Learn more about The Living Bread Food Pantry by visiting www.plainvilleumc.net. For more information about the Stop & Shop Bloomin' 4 Good Program, visit stopandshop.2givelocal.com.