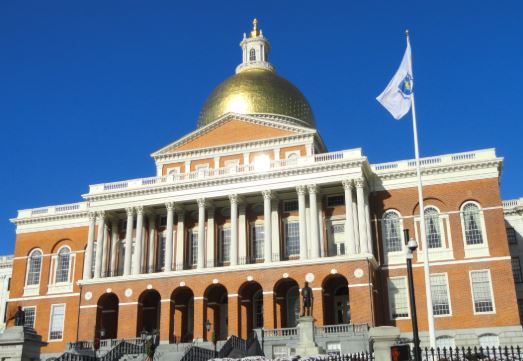 abass@northstarreporter.com
Pundits of politics and media buzzed with commentary last week when Former President Donald Trump was indicted and arraigned in Manhattan, New York, for 34 felonies of falsifying business documents in the first degree.
Elected officials and political groups in North Attleborough, however, have chosen to reserve comment for the time being.
A spokesperson for the Republican Town Committee of North Attleborough said they had no comment about the former President and the charges he faces.
"There has not been a group discussion about this," the spokesperson said.
A spokesperson for the Democratic Town Committee also said they did not wish to comment on the recent news. Rep. Adam Scanlon (D-North Attleborough) also said he had nothing to add.
"I am focused on my job delivering for the 14th Bristol district," Scanlon said.
Congressman Jake Auchincloss, who represents Massachusetts's 4th Congressional District, offered no comment on the indictment. In comparison, House Democratic Whip Katherine Clark (D-MA05) Rep. Jim McGovern (D-MA02), and Rep. Lori Trahan (D-MA03) offered similar statements on Twitter that say no one is above the law and no one should interfere with the proceedings.
Trump, the 45th President of the United States, was indicted by a Manhattan Grand Jury for 34 felony counts of falsifying business records on March 30. He was then arraigned and pled not guilty to the counts in a New York City Courtroom on April 4. Trump's indictment is the first time in American history that a former President has been arraigned on criminal charges.
According to Manhattan District Attorney Alvin Bragg, the felony counts are related to payments that Trump reimbursed individuals who silenced three people who claimed to have salacious details about him before the 2016 election. Of these three, two were to Playboy model Karen McDougal and porn star Stormy Daniels. The two were said to have had affairs with the former President. The third was to a doorman who claimed he had information about Trump fathering a child out of wedlock.
Trump lost the state of Massachusetts in both the 2016 and 2020 elections to Democratic Nominees Hillary Clinton and Joe Biden, respectively. In North Attleborough, Clinton won 47.5 percent of the vote to Trump's 45.2 percent, while in 2020, Biden won 55.7 percent and Trump 42.2 percent.