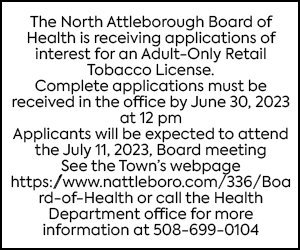 max.bowen@northstarreporter.com
Reza Sarkarati, principal of Saylesville Elementary School in Lincoln, has been appointed as the new principal of Falls Elementary School.
Sarkarati will begin in his new position on July 1, according to an announcement from the North Schools.
In Lincoln, Sarkarati worked closely with the school's Parent-Teacher Organization (PTO) to provide more before and after-school programs for students, high-quality enrichment programs and assemblies. While serving in this role, Sarkarati worked with the PTO to fully fund all field trips, making them free to every child.
Sarkarati also serves as a member of the Highlander Institute's Fuse Leadership Cohort, a K-12 network of administrators committed to implementing blended and personalized learning. He has been in education for over 25 years, serving in various capacities as a teacher, consultant and principal.
"We are fortunate to be adding a principal with a background as diverse as Reza's. His experience, his interpersonal skills, and his warm and welcoming leadership style make him a perfect fit for Falls School," Said Superintendent John Antonucci said. "He is a great addition to our leadership team and I look forward to welcoming him into the North Attleborough school community."
Prior to this role, Sarkarati was a middle school principal in the Attleboro Public Schools. While there, he focused on increasing achievement for all students, with particular attention on special education students and students who do not demonstrate grade-level proficiency, while creating a more positive environment for students and staff.
Sarkarati was previously a program associate for the Center for Collaborative Education and a seventh and eighth-grade social studies teacher for Worcester Public Schools.
"I am excited to be the next principal of Falls Elementary School, where I will have the honor to work with a dedicated and experienced group of educators," said Sarkarati. "This summer and fall, I look forward to getting to know the teachers and families of North Attleborough and working with them to continue developing an inclusive, welcoming environment for all. My goal is to ensure every child receives the highest quality elementary school education."