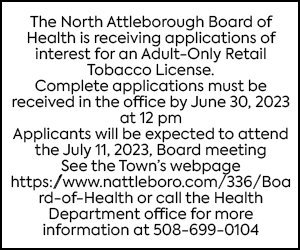 A North Attleborough resident is seeking to bring a ban to an early end.
Holly Pelletier appeared before the Town Council on March 13 asking elected officials to end a ban enacted last February preventing residents from raising roosters and hens on their properties.
The ban on chickens was put in place to address a rise in the rat population in North Attleborough and set to expire this August. Chickens, goats, and cows are allowed by right in R-40 farmlands properties in North Attleborough and by special permit in the R-15 and R-20 districts, and by variance in the R-10 and R-10S. The latter two of these districts are spread throughout the town. It's been shown in the past that chicken feed and spoor can attract rats.
When Pelletier moved from Medford to North Attleborough with her family this year; she said she had a dream to raise chickens in her yard to farm and raise chickens, just like her grandmother and grandfather did when they had livestock.
"We wanted to have backyard hens for a long time," Pelletier told the council.  "I know my family is not alone. It is important for lower and middle-class income families."
Pelletier said raising chickens and farming eggs would be a positive development for North Attleborough–citing how the price of eggs increased due to inflation.  She added it would provide for those facing food insecurity in the town and  surrounding areas.
"I know of people in the town and in surrounding areas who have chickens," Pelletier said. "So I know it can be done."
Pelletier said the ban should be lifted sooner, as chickens are usually bred and cared for in the spring and that she is disappointed by the lack of clarity in the moratorium.  As a mother, Pelletier said she saw North Attleborough as a new place for her family to start, but keeping the ban in place would make it harder to put food on her table.
"I thought given that the towns surrounding us have clear information, I kind of assumed our town would be pretty similar," she said.  "Besides the issue of the lack of transparency, keeping the moratorium in effect is preventing families like mine from obtaining equitable food security."
Some councilors at the meeting were open to removing the ban early.  Council Vice President John Simmons told Pelletier he was in agreement with her and acknowledged the importance of farming food to feed families and children.
"During the pandemic, people found they liked growing their food," Simmons said. "I'm leery of limiting what people can do on their property. I think it's the duty of the Town Council to address these issues but in a very limited nature."
Town Manager Michael Borg also sympathized with Pelletier but expressed concerns over the rise in bird flu cases across the world.
Despite making her case to the council, Pelletier is not ready to let her goal to raise chickens to fly the coop just yet.
"Putting common sense rules for keeping chickens in place makes sure there's not a problem," Pelletier said.