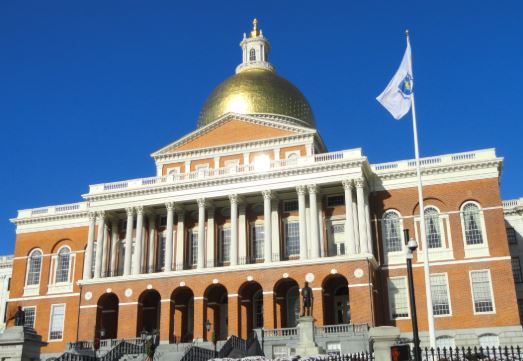 State Sen. Paul R. Feeney has been appointed chair of the Joint Committee on Financial Services for the 193rd Legislative Session by Senate President Karen E. Spilka. Feeney's appointment, in addition to others, were ratified by Senate Democrats in a Caucus held on Wednesday.
"It is an honor to once again be appointed as the Chair of the Joint Committee on Financial Services. I am humbled by the Senate President's appointment to this distinguished Committee and to have the opportunity to legislate on matters at the core of the Massachusetts economy. I am eager to get to work and begin reviewing the many incoming bills to the Committee while ensuring an open and transparent public hearing process to hear directly from residents and stakeholders on the issues before us," said Feeney (D-Foxborough).
The Joint Committee on Financial Services is one of the more consequential committees in the State Legislature as it dictates many of the day-to-day financial policies and priorities regulating the State's economy, and how people interface with our advanced financial system. The Joint Committee on Financial Services considers all matters concerning banks, banking institutions, credit unions, insurance companies and multiple product lines of insurance, small loans and such other matters as may be referred. Feeney was first appointed Senate Chair of the Joint Committee on Financial Services in the previous legislative session on Feb. 17, 2022 by Spilka.
"This session I am eager to dig into the ways in which we, as a committee, can lift people up by improving access to our financial system, and access to capital, in order to narrow wealth gaps for working people in our district and throughout the Commonwealth. I am committed to saving a seat at the table for Massachusetts residents and stakeholders from a vast array of backgrounds and demographics to ensure their voices are heard. The diverse stories and lived experiences of Massachusetts residents should reflect the priorities of this Committee and center our work throughout the session," added Feeney.
In addition to chairing the Joint Committee on Financial Services, Feeney has been appointed to serve as vice-chair of the Senate Committee on Post Audit and Oversight, and as a member of the influential Senate Committee on Ways and Means, Joint Committee on Health Care Financing, Joint Committee on Labor and Workforce Development, and Senate Committee on Personnel and Administration.
Feeney was sworn-in for his fourth term in the Massachusetts State Senate in January and represents the Bristol and Norfolk Senate district comprised of the city of Attleboro and the towns of Canton, Foxborough, Mansfield, North Attleborough, Norton, and Sharon.