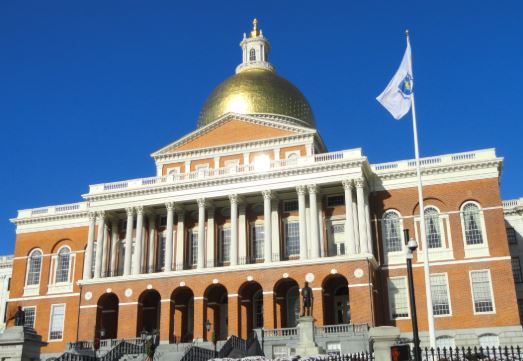 State Sen. Paul Feeney (D-Foxborough) is proposing legislation to create a task force to help and provide resources for victims of date rape drugs.
These drugs, such as Rohypnol, are used to induce drowsiness or inhibition in people to facilitate sexual abuse.
If passed, the bill would require the Massachusetts Department of Health to establish a Date Rape Drug Response and Intervention Task Force. The task force would be responsible for tracking confirmed drugging incidents and issuing recommendations on standardizing care and testing at hospitals regardless if someone was sexually assaulted or not.
"It is critical that we create a uniform testing standard across our hospital system for the presence of date rape drugs – whether or not a sexual assault has occurred," Feeney said. "Ensuring that the proper resources are available to victims of date rape drugs should be a top priority as we address this alarming and illegal practice. I look forward to partnering with and advocating for survivors this legislative session,"
Additionally, the bill would require the Department of Health to require all hospitals in Massachusetts to issue a urine sample or relevant drug test to identify the presence of a date rape drug upon request by a patient showing symptoms. It would also allow resources from the Sexual Assault Nurse Examiner Trust Fund to be used for developing a testing standard for patient-reported drugging and developing a trauma-based empathy training program for nurses caring for patients of suspected or confirmed drugging incidents.
Feeney said he filed the bill after learning one of his constituents was a victim of such a drugging and had been denied additional care at Massachusetts General Hospital in Boston.
Brinly Meelia of Mansfield posted a TikTok video last month detailing how she was drugged and did not receive additional help from the hospital because she was not a victim of sexual assault.
"During my entire time at the hospital, none of the doctors made me feel validated," Meelia said. "None of them offered me any additional resources, such as counseling or anything like that."
When Feeney saw the video, he was outraged. In a statement from his office, Feeney said these incidents are becoming more common in Massachusetts. He said if the bill passed, it would create a standard set of protocols for hospitals to follow when helping victims.
"This constituent's experience is all too common in the Commonwealth, as evidenced by the numerous news stories on date rape drug incidents over the last year alone," Feeney said. "Creating a standard practice for date rape drug testing in the hospital setting – regardless of whether a sexual assault has occurred – is needed to support victims and address this new emerging public health crisis, particularly among young people."
The bill has gained bipartisan support from State Senator Patrick O'Connor (R-Weymouth). It has yet to go to a committee for further review.
In 2022, incidents involving these drugs have increased. The Massachusetts Alcoholic Beverage Control Commission and police departments have warned the public to be vigilant, as they are hard to identify in drinks or other substances.
North Attleborough Police Chief Richard McQuade told the reporter there had been no incidents of this type of drugging in the area, but said there has been a rise in incidents across the state.
"It's a very real thing," McQuade said. "We are asking all members of the public to remain vigilant and aware when going out for a drink."