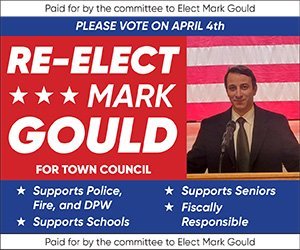 max.bowen@northstarreporter.com
Starting Feb. 17, Donna Brown will become the interim principal at Falls School, according to an announcement from the North Attleborough Schools.
Brown will replace Principal Lee Anne Todd, who is retiring after a 35-year career within North Attleborough Public Schools. Brown will serve throughout the remainder of the 2022-2023 school year.
"We're excited to welcome Donna Brown as Falls Elementary School's new Interim Principal," said Superintendent John Antonucci in a statement. "The Falls Elementary School has grown under Principal Todd's leadership and we are confident that upon her retirement, Interim Principal Brown will continue to guide the school forward as we look to find a permanent replacement."
Brown brings 11 years of experience serving as an educational team leader. Most recently, she was interim principal at the Jackson Elementary School in Plainville since 2022. Prior to this, she was principal of the Callahan Elementary School in Norwood from 2017-2022 and assistant principal for education at the East Elementary School in Sharon from 2011-2017.
In total, Brown has 38 years of professional experience serving in numerous educational capacities. She began her career in 1985 as a language-based integrated preschool teacher in Norwood Public Schools before becoming a speech/language pathologist at the F.A. Cleveland Elementary School in Norwood in 1999.
At the F.A. Cleveland Elementary School, Brown became head teacher, during which time she performed the duties of principal in their absence. Her time at the Cleveland School culminated in the position of administrative practicum before joining Norwood's Willett Early Childhood Center as a team chair/facilitator in 2010.
North Attleborough Public Schools will launch its search for a permanent replacement in mid-February.