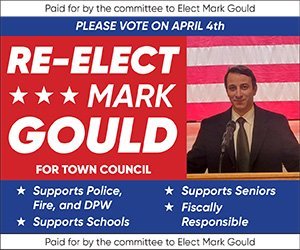 abass@northstarreporter.com
The Town Council took the first steps towards a feasibility study for a potential new building or expansion to North Attleborough High School.
The council voted 8-0 on Jan. 30 to refer a motion to transfer $2 million to the School Building Committee to pay for the study, which is needed to secure funding from the Massachusetts School Building Authority. (MSBA) The motion heads to the Finance Subcommittee, which will meet on Feb. 9 to review the request.
If passed by both committee and council, the School Building Committee will begin the feasibility study.
Town Manager Michael Borg told councilors that half of the $2 million will be allocated from the town's Capital Stabilization Fund while the remaining monies will come from Free Cash raised during Fiscal Year 2023.
"This is the next step for many on this council and this town to refurbish, renovate, or rebuild our high school," Borg said. "This would start the process of the feasibility study for our high school."
Superintendent Dr. John Antonucci was also present at the meeting and said the next step after the study will be to hire a project manager. He said the North Attleborough School District and the MSBA have been working together closely on this project and will continue to cooperate during the design phase.
Antonucci said the $2 million was an estimated amount based on past projects the MBSA shared with the district. While the exact price is not known, the superintendent said the current amount of funds was "reasonable."
"This number comes from past projects that the MSBA shared with us," Antonucci said. "There was a big range."
Councilor Mark Gould Jr., who sits on the Finance Subcommittee, said he will be asking why a study under $1 million could not be done during the Feb. 9 meeting.
"I support a feasibility study," Gould said. "I will be listening carefully as to why it can't be done under a million dollars."
While the council began the first steps of the feasibility study, there is still work to be done. The MSBA is required to approve the study before any building or renovation can occur, and a management and design team must be formed.
A plan to renovate or rebuild the 50-year-old high school has been a desire for years. In the past, the town submitted several Statements of Interest (SOIs), which indicate the town's desire to participate in the MSBA repair program to update one or more of these schools and secure funding for the work.
In March 2022, the MSBA voted to bring North Attleborough into the eligibility phase, where it worked with the district for 270 days to determine its financial and community readiness to enter the MSBA Capital Pipeline.
Anotucci said this will take some more time, but said the wait is going to be worth it.
"I think this is one of the most exciting things I'm working on," he said. "I think it will be incredible for the community too."