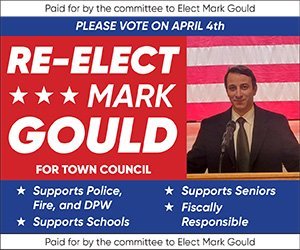 max.bowen@northstarreporter.com
Courtney Bonneau is hoping that her upcoming photo exhibit will bring attention to parts of the world that aren't always well represented.
Bonneau, of Plainville, will host a display of her works entitled "Love Letters to the Middle East" at Dar Al Mussawir. Founded in 2010, it's an open cultural space in Beirut—the capital city of Lebanon—that regularly organizes workshops, curates photography exhibitions, and holds artistic residencies, both locally and internationally.
Proceeds from the show will benefit Clown Me In, which is dedicated to "spreading laughter, fighting inequality and healing through the power of art since 2008, both in Lebanon and abroad," according to the organization's web site.
To date, Bonneau has worked in Palestine, Lebanon, Syria, Iraq and Iran. She has a permanent exhibition at the Mosul Eye, a UNESCO World Heritage Site, which opened in May. In addition to her photography, Bonneau is active in the humanitarian sector. She regularly holds fundraisers and delivers much-needed medical aid to Lebanon.
Last summer, Bonneau held a showcase at Churchwood Gallery in North Attleborough, and has another one planned for this summer.
What will be featured in the show you'll have in February?
Featured in the February show at Dar Al Mussawir are 27 of my photos from the past couple of years working in the Middle East. It's a fragmented look at all the small projects I've been doing.
Is there a message you're hoping people take away from this?
The point of my photography is to call attention to parts of the world that aren't well represented in the Western media. I want to show the humanity in these places and remind people that these places exist, and that they are beautiful and worth paying attention to.
What is Clown Me In and how did you come to know them?
Clown Me In is a wonderful organization. They perform in refugee camps and underprivileged areas here in Lebanon and occasionally abroad. They educate people about important social issues using comedy and theater. Their motto is "send us where love is needed."
What got you into photography?
I've always kind of been into it but I started doing this particular work in 2014 after a trip to the West Bank. I wanted to use my camera and my skills to make a difference and spread awareness.
You recently had a show in North Attleborough show. How did that go?
It went really well. I'll be doing another show there this summer. It was heartening to see my family and friends come out for the show but also to see so many strangers interested in the Middle East.
What is planned for the upcoming summer show in North Attleborough?
I have a project coming up about former child soldiers of ISIS, they live in a refugee camp in Federal Iraq. I'll photograph them and tell their stories, That will be part of the exhibition.