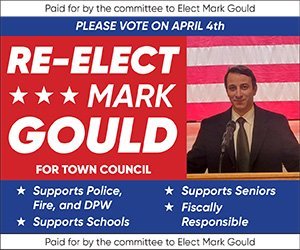 Democratic Rep. Adam Scanlon of North Attleborough has filed a new bill that would expand opportunities for those seeking careers in vocational and technical fields.
A vocal supporter of vocational-technical education, Scanlon and Rep. Frank Moran (D-Lawrence) introduced legislation known as H.D 485 on Jan. 13 that would establish a $3 billion infrastructure fund for vocational-technical schools and programs and create a new office in the Department of Elementary and Secondary Education known as the Office of Vocational-Technical Education.
According to the bill's language, the office will be responsible for developing and promoting policies to expand access for students wanting to attend a vocational school. If established, one of its first actions would be a statewide marketing campaign to promote vocational-technical education and careers in Massachusetts. Scanlon said that Gov. Maura Healey's administration would be in charge of staffing and operating the office.
Scanlon said the bill addresses the needs of students who want to find a trade rather than go to college. He said thousands of students are currently on waitlists for vocational schools, and the $3 billion would help expand the available programs.
"Not every student wants to go to college," Scanlon said. "Our schools are bursting at the seams and need additional support from the Commonwealth to build a stronger and more diverse workforce."
Money for the infrastructure fund would come from 30-year bonds supplied by the State Treasury. For schools with high enrollment increases, Scanlon said the bill would create "Expansion Grants." These grants would only be available for schools with enrollment increases by 2 percent more than its foundational enrollment during the last fiscal year.
Scanlon also touted a section in the bill that directs the Massachusetts School Building Authority (MSBA) to increase reimbursement rates for vocational-technical and agricultural high school construction by 20 percentage points. Schools with five or more programs under the state's vocational school law, Massachusetts General Law 74, will qualify for a 5 percent point increase.
The funding for said reimbursements would come from revenue raised by the Fair Share Amendment—a ballot measure approved by voters in 2022 that allocates money collected from taxes on those who earn more than $1 million annually towards transportation and education initiatives.
Scanlon said reimbursements will help schools with construction fees and build more space for students wanting to attend trade schools.
A similar bill, titled S.D 1694, was filed in the Massachusetts Senate by Sen. Paul Feeney (D-Foxboro) whose district also contains North Attleborough. Scanlon is a co-sponsor of the Senate bill.
If approved, the bill will go to the Joint Committee of Education for further review and an additional vote.