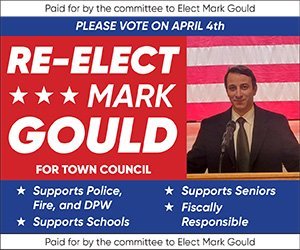 Community Center events sponsored by Cultural Council
The Community Center of North Attleborough is offering some new classes that are sponsored in part by the North Attleborough Cultural Council.
Rick Morin's Rhythm Room Music Bucket Boot Camp will be offered during the school vacation week starting Feb. 24. The classes include hands on music and movement enrichment for ages 6-9 and 10-12. Classes are $18 per child and classes are limited to 25 participants.
Visit www.communitycenterna.org/classdescriptions for a full description and register online at communitycenterna.org/registration or by calling 508-463-7876. Be sure to sign up soon—kids love it and spots go very quickly. All classes held downtown at Grace Church,104 North Washington St., North Attleborough.
Plainville Methodist Church baked ham supper
The Plainville United Methodist Church—16 E. Bacon St., Plainville—announces a baked ham with homemade mac-n-cheese to-go supper on Saturday, Feb. 11, with pick-up between 4:30-5:30 p.m.
The cost is $14 each. Pick-up curbside from the parking lot. Pre-orders must be done by noon on Thursday, Feb. 9., by emailing plainvilleumc@verizon.net or by calling the church office at 508 695 9587.
Bristol Chorale open auditions for spring season
The Bristol Chorale and Chamber Orchestra of Massachusetts, under the direction of Maestro Earl Raney, extends an invitation to singers ages 14 through adult to join. The Bristol Chorale continues to advance the grand tradition of community choral singing, combining musical artistry with a joyful spirit.  To hear recordings of the most recent inaugural concert, visit www.TBCMA.org.
Rehearsals are Tuesdays, 7-9 p.m., at Immanuel Lutheran Church, 647 N Main St, Attleboro.
Placement audition dates are Feb. 7 and 14, at 7 p.m. For more information, contact Edmund Clavette at 508-212-4774 or visit www.TBCMA.org and submit questions via the Contact Us page.
 Flu shots available at Town Hall
Free flu shots are available by appointment only at the North Attleborough Board of Health. These shots are only for Massachusetts residents—adults and children 6 months and older. All vaccines are thimerosol-free and there is a limited amount of high dose vaccines available for individuals 65+. Flu-mist is not available.
Please have insurance card(s) at the time of the appointment. There is no billing for those with no insurance or coverage. Call 508-699-0104 or email amfleming@nattleboro.com for questions or to schedule an appointment.
Flu clinics are being held on Wednesdays from 10 a.m.-2 p.m. and Thursdays from 2-6 p.m. in the Health Department in Town Hall.