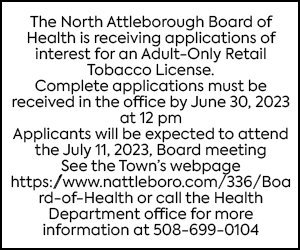 While the winter of 2023 has been mild so far, North Attleborough Fire Chief Chris Coleman says residents need to be careful when heating their homes.
The fire chief told the Reporter he and the department are concerned about rising fuel costs causing homeowners to look for alternative sources of heating that may increase the risk of a house fire.
Coleman said the most common alternative to gas-powered devices is space heaters—electrical heaters that plug into the wall. He said if left unchecked, the energy from space heaters can cause items to catch fire.
"They sometimes heat apartments and near objects that are combustible," Coleman said. "We are recommending procedures such as ensuring that it is automatically shut off when it gets tipped over by a person or pet so a fire doesn't happen."
Coleman also recommends keeping space heaters at least 36 inches away from items that may easily catch fire.
Another concern for the fire department is instances of people using gas stoves to heat their houses. Coleman said it increases the risk of having a fire and releases carbon monoxide into the air, making it harmful to breathe.
"We've had this happen before," he said. "We are going to make sure that in the case of a big storm, people do not use their stoves as a heating source."
The fire department recently issued a town-wide press release to educate the public on fire prevention during the winter. During winters with substantial snow storms or blizzards, Coleman said the department is on high alert—planning days in advance and recruiting more firefighters to help clear paths to hydrants buried under the snow.
"We beef up our forces," Coleman said. "During a snowstorm, we look at the forecast days ahead to respond to calls for fires or emergencies."
According to Coleman, calls for house fires have decreased over the past year, but the volume for all other calls have increased by 7%. From 2016 to 2022, call volume has increased by 36%, with a majority of calls being related to emergency medical services.
"About 66% of our work revolves around emergency medical services," Coleman said. "This can range from hospitalizations, smoke in buildings, but our call volume has increased and our services are required more and more every day."