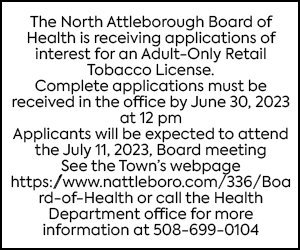 We all have a favorite family recipe, one that's been passed down the generations, or perhaps a new creation that's become a necessity at the dinner table.
Whether it's a signature stew or a beloved kind of bread, Our Open Umbrella would like to add them to a new cookbook. One of two big fundraisers that the nonprofit has planned in 2023, proceeds from the sale of the book will provide funding for OOU's programs. A percentage of the sales will go toward a clothing program designed for children and families. The second fundraiser is a golf tournament planned for May.
OOU Founder Sarah Stone said the clothing program is a recent pivot that was made to meet a need people have seen in the community. OOU has done clothing drives in the past, but on a smaller level, and the hope is to expand this to provide for more families. She said giving quality clothing that fits is important, and over the next six months OOU will be working on a pop-up thrift store and online shopping site. The goal is to have these up and running by the summer.
"We really want to try and make it into something much bigger and fill that gap of clothing security for families, because it's a real need out there," Stone said.
Stone said the cookbook began as a discussion among the membership, and with all the locally-owned restaurants in town, decided to reach out to the owners to get recipes for the book. This grew to a request on social media for culinary creations from the rest of the town. Stone said that owners of past restaurants have also been contacted.
"We would love to include some of the restaurants in this town that people just loved," Stone said.
Stone hopes to collect 100 recipes for the book, and they can be submitted through an online form. The book will be called "Tastes of North Attleboro" and there's no fee to make a submission. Many residents have promised to send a recipe, and suggestions will be taken until Jan. 30. The plan is to release the cookbook by May.
"We all cook in some way, shape, or another and we just want to showcase what people can do in North Attleborough," Stone said. "The wonderful taste that we have all throughout town."
For more information, visit www.ouropenumbrella.org.