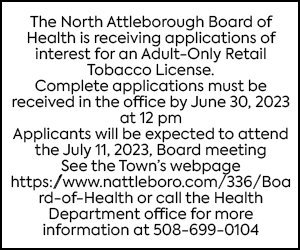 By Max Bowen-max.bowen@northstarreporter.com
After two years of virtual events, the annual commemoration of the Rev. Dr. Martin Luther King, Jr. will resume an in-person event with an interfaith service and musical performance.
Organized by the King Committee of Greater Attleboro, the event will take place on Monday, Jan. 16,
beginning at 1 p.m. with a Municipal Program at Attleboro City Hall, 77 Park St. The program will feature local and state representatives and local poet Crystal Y. Brown-Battle of Attleboro.
At 2 p.m., the committee will host an interfaith service at Second Congregational Church, 50 Park St., Attleboro. The service will feature Tanisha Sullivan, Esq., president of the Boston NAACP as the keynote speaker, and performances by Nzinga's Daughters, a five-woman musical ensemble from New Britain, Conn., poet Tarah Agathe Valin of Brockton and pianist Daniel Hill, Providence.
Sullivan will address the committee's theme, entitled "Unblock the Vote: Lifting Barriers to Access." Sullivan will discuss the Rev. Dr. King's legacy with voting rights and the current state of voting rights for people of color across the United States and Massachusetts.
"Sullivan's talk on voting rights will help to inform, hopefully inspire, and engage attendees in the voting process. It should help attendees understand the barriers fellow citizens may encounter when attempting to vote," said Ethel Garvin, committee chairperson.
The program is supported in part by a grant from the Attleboro Cultural Council, a local agency which is supported by the Mass Cultural Council, a state agency. The program is also supported by a grant from the Attleboro Rotary Club.
Sullivan graduated from the University of Virginia with a degree in government, then obtained her J.D. and M.B.A. degrees from Boston College. As the president of the NAACP Boston, she led efforts to expand access to the ballot box and make communities in Boston more representative. Sullivan also served as the Chief Equity Officer in the Boston Public School.
Nzinga's Daughters will perform African sacred music. The group has performed for festivals, community events, and cultural venues throughout New England, New York, and Ghana, West Africa.
Valin published her first book of poetry, entitled "Writing Daisies," four years ago, while still in high school. She is currently a graduate student at Boston College, where she is studying Theology.
Hill studied jazz performance at the University of Rhode Island and is currently a member of the Daniel Hill Quartet and keyboardist for Toad and the Stooligans.
A goodwill offering will be taken up during the interfaith service. Half of the offering will be donated to a local charity. The remainder of the offering will fund the committee's W. Duane Lockard Scholarship and its general operating fund.