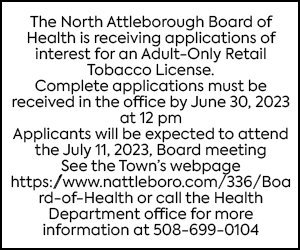 Meet Noodle, a 6-month-old male Australian Cattle Dog.  Noodle loves to take long walks play with his toys. He is a quick leaner. Noddle is up to date on all his vaccines and will be neutered in December of 2022. Noodles enjoys to watch action films and talk radio, he is good with other dogs, cats and rabbits are OK. Noodle is looking for a loving home to call his own.
If you are interested in Noddle or any of the wonderful animals at NAAS call 508-699-0128 or email at Fcamara@nattleboro.com
Even if you are not currently looking to adopt an animal, help the shelter by donating one of the following items: 39-gallon or larger garbage bags, Pine Sol, bleach, paper towels and moist cat food, dry cat, and kitten food, fresh vegetables, Timothy hay, hamster food, bedding, towels and old new papers.
The shelter also collects returnable bottles, cans, and glass, and this helps the animals in various way.