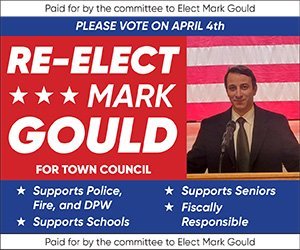 An art reception entitled "Constructed Forms" will be held at the Churchwood Gallery, located at 31 N. Washington St. in downtown North Attleborough. The free reception will be on Saturday, Nov. 19, from 7-9 p.m. The reception includes creations by Matthew Slobogan and Christopher Flanagan.
Both artists work to visualize the surface area, the common worn-down textures and finishes to create art forged by time and distance. The work reflects a calm and contemplative state in the viewer, creating a space for the mundane to glow and shine. The musicality is in the work, the groove in repetition, the juxtaposition in the marks like a horn line in a jazz solo or the beat in a rhythm section. The work is a call and response to its surroundings but also between the artists who discuss these concepts in conversation. The construction of the work is the foundation for both artists. Woodworking, assembly, gluing, adding finishes all become the palette and the brush, the stick and the drum. Wood, sawdust, canvas, paint, sweat, swearing, are all part of the process for both artists.
A carefully, curated selection of minimalist, experimental and expressive music will be played throughout the evening. Refreshments with wine will be served.
Flanagan was born in Rhode Island. He attended the University of Massachusetts Dartmouth majoring in photography and minoring in printmaking. After graduation he moved to Northern California when he honed his photography skills focusing on black and white fine art photography. He moved back to New England where he attended the Art Institute of Boston at Lesley University where he obtained his Masters in Fine Arts degree. Soon after he began working at an area high school teaching Visual Art. His work is driven by curiosity and an intense interest in materials.
Slobogan was born in Attleboro. He attended Mass College of Art but left after one full year. He held jobs in screen printing and graphic design before his path led to teaching drums. A decade later he made a leap into a new career. He opened his own business as a custom picture framer. For the past 14 years he has developed skills in wood working, art presentation and business. He supports the local arts community with his art gallery. His love of music and art make an ideal partnership for his expressions in visual art.