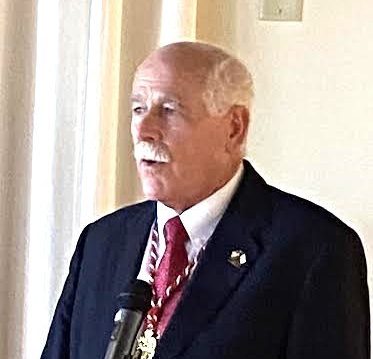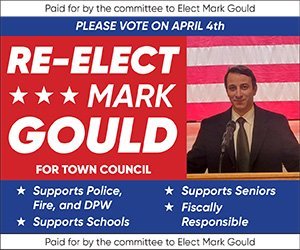 Working the same job every day for 25 years could be considered exhausting for some.
Bristol County Sheriff Thomas M. Hodgson, on the other hand, said that 25 years is not enough.
"I've devoted my career to public safety," Hodgson said. "As a sheriff, I've built partnerships across the country and maximized their potential."
Hodgson, a Republican, is once again running for a six-year term as sheriff.  He ran unopposed in the September Primary and will face Democrat Paul Heroux, current Mayor of Attleboro, in November.
Hodgson was first elected as a New Bedford city councilor in 1988. In 1997, he resigned from his position to serve as sheriff after being appointed by then-Gov. William Weld. He has held the position since and has won four elections.
Hodgson said he interprets the role of sheriff as an individual who keeps citizens safe. This view has been shaped based on his experience working six years as a detective in Ocean City, Maryland. He said his work in public safety is what qualifies him to serve in his current position.
"An example of this is when I helped provide training for Fall River public schools to minimize incidents that would cause harm," he said. "I also started a homeland security task force with firefighters and police officers that deals with the loss of life."
The sheriff dismissed his opponent's claim that he has not done enough in reducing the county's recidivism rate. He also touted an array of different rehabilitation programs in Bristol County.
"Mr. Heroux doesn't know what he's talking about," Hodgson said.  "We have several different programs that deal with life-saving efforts or can help those who are dealing with dementia or autism. My opponent misrepresents the facts."
Hodgson also disagreed with Heroux's belief that the office of sheriff is an administrative role rather than a position dedicated to primarily public safety.  He claimed Heroux does not have the proper experience in public safety to be qualified for the position.
"How has what he has done qualified him to be sheriff? He has not done the stuff I did in public safety," Hodgson said of his opponent. "He was only an administrative aide in the Pennsylvania correctional system. That's like saying you can run a hospital just because you were the administrative aide there."
Additionally, Hodgson has focused heavily on the issue of illegal immigration during his tenure as sheriff.
He has attracted attention and controversy over his hardline approach and comments on the issue and even made national headlines in 2017 when he made a proposition that his inmates could help build former President Donald Trump's proposed border wall.
He also praised Texas Gov. Greg Abbott and Florida Gov. Ron DeSantis for flying immigrants from Venezuela to Martha's Vineyard in August without giving any warning to Massachusetts officials.
"Those two should be applauded," Hodgson said. "When you have multiple states like Massachusetts and New York become sanctuary states, this is what happens."
Despite Hodgson's claim, there is no written Massachusetts General Law that rules the Commonwealth as a sanctuary state. Gov. Charlie Baker, a Republican who endorsed Hodgson for re-election, said he does not support Massachusetts becoming a sanctuary state.
Hodgson said he has advocated for immigration reform ever since he was appointed sheriff. He recalled visiting Washington DC in 1998 to meet with Massachusetts representatives and senators to help pass a bill for border security and improvements to the immigration process, but ultimately failed to gain any traction.
"Both sides are using immigration as a political football," Hodgson said. "I remember Senator Kerry's staff telling me it would never pass because it was an election year. They use immigration to make the other side they are against look bad."
While the election could be closely compared to previous years, Hodgson said his priority is to keep working as sheriff and said it will be up to the voters to decide whether or not he still is wanted in office.
"The voters will tell me whether they want me to stay or go," he said.  "It isn't up for Mr. Heroux to define that, it's for the voters to decide."