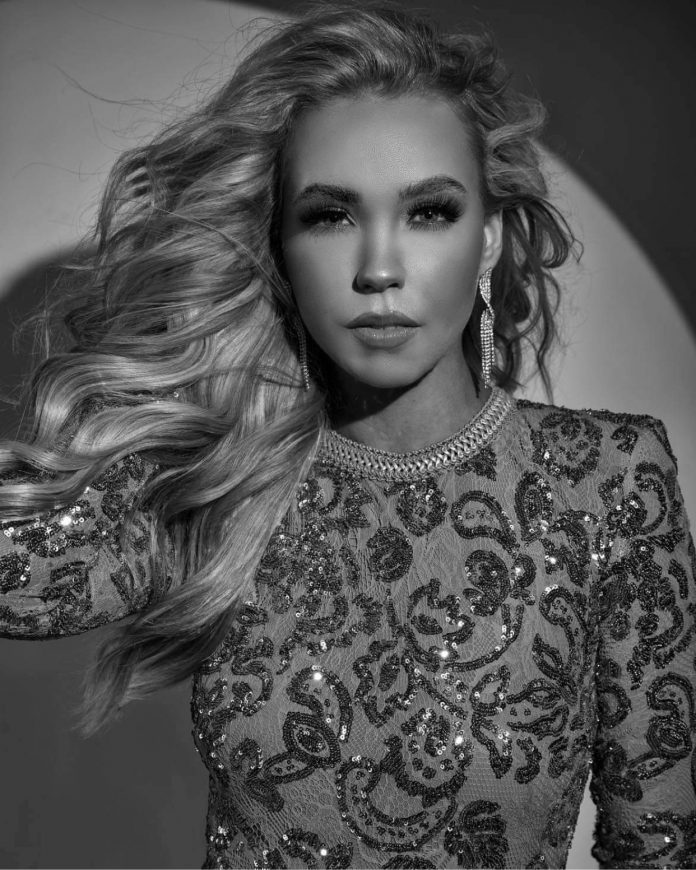 By Max Bowen-max.bowen@northstarreporter.com
As she prepares for the Miss Massachusetts USA pageant, Joanna Dunn hopes that her story can serve as an inspiration to others.
Dunn, a resident of North Attleborough, has competed in the pageant twice before, as well as Miss Massachusetts for America. As a child, she would watch the pageant with her mother, and in 2021, competed in her first Miss Massachusetts USA. She said her mother is a strong inspiration for her, and hopes that what she accomplishes makes her proud. The pageant will take place in January 2023.
Tell me about this particular pageant and how it stands apart from the others?
Miss Massachusetts USA is the preliminary competition for Miss USA. The winner of Miss USA goes on to compete for Miss Universe. Since I was a little girl, Miss USA has always stood out to me. There's something powerful about her. She is hardworking, intelligent, empathetic, and her inner beauty is more beautiful than what she looks like on the outside. The woman chosen for this title should represent these qualities and more. Before my mother passed, I would dance along to the opening numbers with her as a child. When I train for Miss USA and when I envision my crowning, it makes me feel like she is still with me.
Why do you want to participate?
Miss USA is more than a beauty pageant to me. I dream of being an example to all women. Showing them they can do anything they set their minds to no matter how many times life knocks them down. With the chance to become Miss USA as a woman who grew up in the foster care system is empowering to me. I believe my story will only inspire other women to conquer their wildest dreams. I want to be that hope for others who are going through what I had to go through.
Have you been in other pageants before? If so, what were the results?
This year is my third year competing for the honor of Miss Massachusetts USA. I competed in Miss Massachusetts for America also. I won 1st runner up as well as the Miss Photogenic award.
What was your first pageant and why did you want to participate?
Miss Massachusetts USA 2021 was my first ever pageant. When I was laying with my mom the day she passed away, I instantly had this strong desire to make her proud. The first thing on my mind was "I will be Miss USA." I would dance around to the opening numbers of Miss USA with my mom growing up. Shortly after I enrolled as a contestant. While on this journey to make my mom proud, I fell in love with pageantry. My desire to win blossoms from the motive to make my parents proud while they are in Heaven watching over me. While also stemming from a desire to be living hope for other young girls in foster care. I want to be living proof they are more than capable to conquer their dreams no matter how hard life hits.
What will you be doing in the time leading up to the pageant?
I will be continuing my training with my coaches. I train with personal trainers, runway coaches, photographers, branders, personal stylists, etc. This year I chose to train with Kristen Dalton Wolfe – Miss USA 2009. She is a woman I not only look up to in the pageant world, but also who she is outside of being Miss USA. Training for the pageant the best you can is important, but so is rest. I've been taking the time to recharge as well. Whether that's spending time with my family and friends, going to the spa, reading a good book, getting my nails done, or spending time with my puppy.
What's involved in the pageant itself and how do you prepare?
Miss Massachusetts USA has three competitions – interview, swimwear, and gown. With the purpose to train for the interview portion, I love to dig deep into my heart to understand the woman I am becoming and why I am the way I am. Doing this so intently prepares me to represent myself to the judges in the best way. For the swimwear competition, I hit the gym hard and eat very clean. I like to work with a stylist to find the best swimwear color and style to make me stand out to the judges.
Gown is my favorite competition. Last year for Miss Massachusetts USA, I designed a custom gown with famous designer Valdrin Sahiti. Training for the gown competition involves lots of practice walking your heels with the specific gown as well as envisioning your crowning in this gown. As well as physically preparing, I mentally prepare too. I walk with the mindset that I already won. This diminishes any leaks of insecurity that hinders my confidence and purpose.
Does this tie in with your career or any long-term goals?
I love what The Miss Universe Organization strives to teach. Empowerment, confidence, leadership, influence, and developing your inner beauty. These are all characteristics I get to use in my current career as an Orthodontic Paraprofessional. As a mentor for young girls at my church, I have learned how to speak in life giving ways. I keep learning how to develop into the best version of myself, so I can lead these young women to do the same. I strive to be their example of a noble woman. These are qualities I use during competition. Someday I would love to apply these skills when I raise my own children.