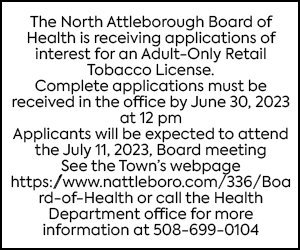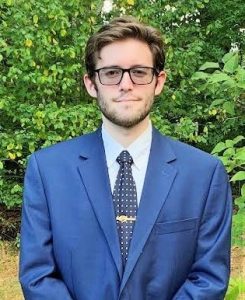 By Max Bowen-max.bowen@northstarreporter.com
Two candidates running write-in campaigns to be added to the November ballot were unable to get the number of votes needed.
Patrick McCue and William Hymon, both of Mansfield, ran as Republican candidates in the closing days before the Sept. 6 Primary for the 14th Bristol District's state representative seat, currently held by Adam Scanlon of North Attleborough.
To be nominated in a primary, a write-in candidate must be the top vote-getter among the other candidates for the office. The number of write-in votes for the candidate must at least equal the number of signatures required on nomination papers to qualify for the primary ballot as a candidate. For example, a write-in candidate for state representative would have to get at least 150 write-in votes to win the nomination because that is the number of signatures on nomination papers required for a candidate to have their name printed on the ballot.
The district consists of Ward 3 of Precinct B in Attleboro Precincts 1 and 5 in Mansfield, and all of North Attleborough.
According to unofficial results from each town, neither of the candidates received the necessary number of votes. McCue received 30, while Hymon got 131, just 19 shy of what was needed. In Attleboro, Hymon received 79 votes, but only four were for the state representative seat. The rest were for congressional, senator, and councilor positions, and so did not count in his bid to be on the ballot for the 14th Bristol.
This news means that Scanlon is now unopposed for a second term as state representative. He's the first Democrat to hold the seat in over 40 years. Prior to his term, the role was held by Kevin Poirier and his wife Betty, who both served for 20 years.
McCue is a lifelong resident of the district, a graduate of Mansfield High School and Massasoit Community College, and working towards a bachelor's degree in history at Bridgewater State University. He is employed at Clinical Science Laboratory in Mansfield.
"While I am very disappointed, I plan to remain involved in the community and look at other opportunities in the near future," wrote McCue in a statement.
In an e-mail to the Reporter, McCue said his decision to run came after learning that Scanlon was running unopposed, and he's seen that residents of the district are looking for a different representation in the State House.
Likewise, Hymon was disappointed with the results, particularly since he came so close. Like McCue, he's new to politics, and believes giving people a choice is central to a democracy. He hopes to run again in the near future.
"I'm happy with what people put together and I definitely take this as a learning experience and will be back in 2024," he said. "If we can pull 131 votes without being on the ballot, we'll hopefully take the nominations."
Hymon said the biggest challenge was all the legwork needed for his campaign and making sure all the different parts were in order. He said that even though the district has a strong conservative population, there hasn't been much talk from those organizations.
"One goal is to get people talking," said Hymon.
Scanlon said he is excited to serve a second term and that his focus will be on legislation that "lifts up every resident in our region." He's cited improving access to technical education as well as tax relief for seniors, as well as investing in affordable housing. Since the Primary, Scanlon said he's been busy fielding calls from constituents and visiting town offices and the North Attleborough Farmers Market.
"Everything we do is always a team effort and I'm very lucky to have a great town council and town manager," he said. "We have good relations with the community leaders in other towns. We're very lucky to have those community contacts in place."