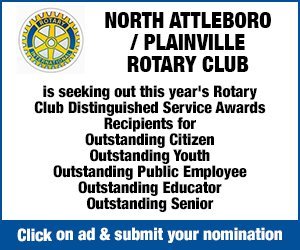 Matthew Wise, president of the Falls School PTO, stands with his sons Gavin and Calvin before one of two new adjustable basketball hoops. The previous hoops were in bad shape and in need of replacement.
For the PTO's end of year project, they used donations along with funds from the superintendent's office to purchase the new hoops, which can be used by the entire community. More than $4,000 was raised by the PTO and another $4,000 donated by the superintendent's office.
"With the help of all our PTO members and the community who donated anything from a penny to a second I would like to thank you," wrote Wise. "These projects would not have happened without your support."
Wise added that every one of the School Committee members worked to ensure the children can have safe, smart, and fun school environment.
"When the general public comes around to support a project like this it truly shows what kind of 'slam dunk' community, town, and schools we are."