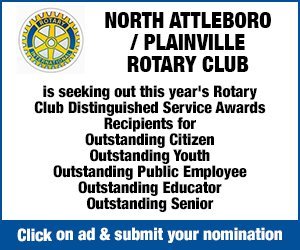 Bristol County District Attorney Tom Quinn has received the endorsements of State Sen. Paul Feeney and State Rep. Adam Scanlon in his bid for re-election. Citing his work in and out of the courtroom, these two Democrats who combine to represent Attleboro, North Attleboro, Mansfield, Seekonk, Rehoboth and Norton, will be voting for Tom Quinn for District Attorney by Sept. 6.
"I very much appreciate the support of Senator Feeney and Representative Scanlon," Quinn said. "I look forward to continuing to work with them to protect our seniors and the community."
Scanlon and Feeney focused on Quinn's unique balanced approach to the job of district attorney, his dedication to protecting seniors, his consistent fight to keep the most violent repeat offenders off the streets and his diversion programs.
"I'm proud to support Tom Quinn in the Democratic Primary because no one has done more to protect our communities," said Feeney. "Not only has Tom fought to keep violent criminals off our streets, but he has developed programs to stop criminal activity before it happens, through prevention and diversion programs."
The Quinn campaign has also received the endorsements of Fall River Mayor Paul Coogan, State Sens. Mark Montigny and Marc Pacheco, Joint Committee on Ways and Means Chairman Michael Rodrigues as well as State Reps. Patricia Haddad, Carole Fiola, Paul Schmid, Carol Doherty and Alan Silvia. Quinn has also been endorsed by former State Sen. Joan Menard, former Fall River Mayor Carlton Viveiros, Fall River School Committee member Bobby Bailey, and former New Bedford City Councilor/City Activist Dana Rebeiro.
"I would like to express my support for District Attorney Tom Quinn in his bid for re-election," said Scanlon. "I have gotten to know District Attorney Tom Quinn in my term as a State Representative. I am most impressed by his ability to connect with our area's seniors to ensure that they are protected from abuse."
Quinn has received endorsements from elected officials, organizations and community leaders who represent all 20 cities and towns in Bristol County, showing a wide range of support from every region of the county.