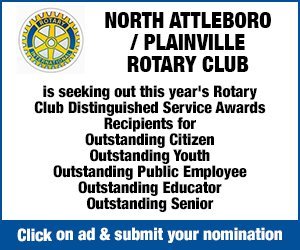 Kelley Boulevard, a road connecting the towns of North Attleborough and Plainville plagued by heavy traffic, will be receiving funds for roadway and intersection improvements.
In a transportation bond bill signed by Gov. Charlie Baker last week, the road will receive a bond authorization of $5 million. The money will be used for improvements to road quality and safety measures.
State Rep. Adam Scanlon (D-North Attleborough) said that he and State Rep. Shawn Dooley of Plainville have worked since the beginning of the legislative session to secure these bonds, as they have heard concerns from residents of both communities about the traffic risks along the boulevard.
"We heard about these issues; we listened to these issues, and now we've acted on these issues," Scanlon said. "This has been a topic of conversation my constituents have been having for months and were proud to have had these bonds authorized."
According to Scanlon, the improvements to Kelley Boulevard include a flashing rapid beacon near Plain Street for pedestrians, adding new lanes and widening roads, a right-in right-out sign, and two new lights that will be synchronized.
In addition to the $5 million directed towards Kelley Boulevard, Scanlon said the bill also authorizes $125,000 for ADA-compliant accessibility upgrades to the Mason Field House as well as bonding authorization for $150,000 for the construction of a playground at Amvet Boulevard Elementary School.
Kelley Boulevard intersects with Massachusetts Route 106 and Route 152. Residents of North Attleborough and Plainville said the intersection of the two routes results in an uptick in traffic and a higher risk of accidents. In the morning and late afternoon, traffic can be backed up for miles.
Some residents have voiced their complaints to their local governments and expressed cynicism over past efforts to help mitigate these risks. Some have argued that a proposed 40R project on Kelley Boulevard will worsen the situation by increasing traffic.
Scanlon, however, said the $5 million will provide major improvements and address these concerns.
"This will help pedestrians and those going in and out of the boulevard," he said. "The towns are committed to improving the Route 152 and Route 106 intersection to unlock new housing and economic development."