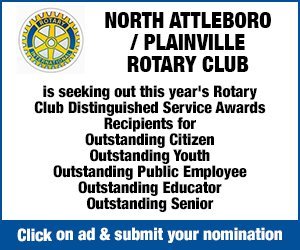 By Max Bowen-max.bowen@northstarreporter.com
14-year-old Reylyn Boucher spent the last month as part of a fundraising campaign to help raise money for cancer research.
Boucher, a North Attleborough resident, was named a Patient Partner for this year's A Chance for Kids & Families fundraising campaign. The program honors the patients treated at Dana-Farber, highlighting their stories of struggle, strength, perseverance, and hope. The fundraising ran through Aug. 15.
Boucher is being treated for B-cell lymphoblastic lymphoma, the most common type of cancer in children, at Dana-Farber's Jimmy Fund Clinic. As part of the campaign, her story was shared and she took part in some of the fundraising, which was done at Burger King and Valvoline Instant Oil Change locations.
What does it mean to you to have been part of this campaign?
Being part of this campaign means bringing awareness to childhood cancer. Not enough information is out there, so if I can make a difference and help spread the word and raise money while doing it, it's a win-win.
Have you been part of campaigns like this or fundraisers for the Jimmy Fund before?
I participated in the Jimmy Fund radio telethon last year, which was exciting because I got to tell my story for all to hear.
You attended a "A Chance for Kids & Families" event. How did it go and what did you do?
It went really well. I got to tour the restaurant and learn how to make Whoppers. I also got to wait on customers and take their orders.
What do you hope comes from being part of the campaign?
That they raise a lot of money for more cancer research and that people hear my story and are inspired by it.
I read in the press release that you want to go into acting. Why and what kind of movies do you want to be in?
I think it would be fun and interesting to play different roles and be able to act out other characters. I think I would best be suited to be in heartfelt movies because I can use my emotions to portray the character better and inspire people.