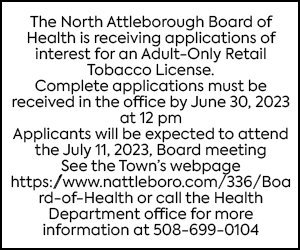 Bristol County District Attorney Tom Quinn's Cold Case Unit announced that it is further expanding its scope to include a group of "Missing Persons" who have vanished without a trace during the past 50 years.
The Cold Case Unit is actively reviewing missing person cases in conjunction with its efforts to identify all unidentified bodies, another initiative that was announced earlier this summer. Many individuals have been missing for many years without any details of what happened to them. Although there are many circumstances where individuals go missing where no criminal circumstances are involved, it is important that any individual can be accounted for to rule out concerns by law enforcement authorities, and provide answers to family members.
The use of the latest forensic technologies involving DNA and genetic genealogy has provided investigators with additional tools to assist in our new Missing Persons Project and our previously announced Unidentified Bodies Project. Ongoing efforts are being undertaken to not only identify unidentified bodies but also to develop a DNA profile for missing persons so that it can be used, even many years later, to assist in identifying a missing person.
"Finding missing persons and unidentified bodies is part of our ongoing Cold Case initiative. We are trying to locate each and every one of these missing persons in order to bring some closure to families and friends who have been searching for their loved ones for years. It is also likely that in some of these cases, people have gone missing as a result of foul play and criminal conduct. At the heart of our mission is bringing justice to victims. That is why we are now expanding our 'cold case' efforts into new frontiers," District Attorney Quinn said. "Our Cold Case Unit has been successful in solving multiple cold case homicides and previously unsolved violent sexual assaults. The unit is now expanding its efforts to focus on missing persons andunidentifiedremains. If anyone has any information related to these cases, please contact us."
District Attorney Quinn has prioritized this initiative along with the Cold Case Unit's efforts on unsolved murders, rapes and other violent crimes. The Cold Case Unit is working with the local police, Massachusetts State Police Unresolved Unit and other law enforcement partners to provide the latest technology and forensic testing to identify unidentified bodies and human remains found in Bristol County, some of whom are homicide victims. The District Attorney's Office has enlisted the help of nationally recognized agencies and labs who specialize in using the most modern forensic technologies for identification of human remains including genetic genealogical DNA testing. These agencies include the FBI, NamUs, the University of North Texas for Human Identification, The Doe Project, Season of Justice and Othram laboratories whose expertise and resources bring hope that these individuals can finally be identified.
If you feel more comfortable submitting an anonymous tip on one of these bodies, we have made it easy for you to do so in two different ways. The first way to submit an anonymous tip is via our text-a-tip program. To anonymously text a tip to us, text the word "Bristol" to the phone number CRIMES (274637). Then just text us your tip. You can also submit a web-based anonymous tip by going to Submit a Web Tip. These tip programs are completely anonymous and your personal information will never be seen by our investigators or anyone else.