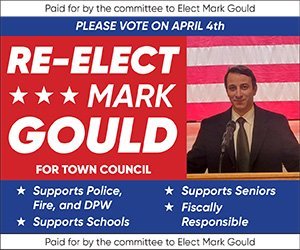 Norwood Bank and Foxboro Federal Savings have announced plans to merge in order to create one stronger community bank. The new bank will have a new name and branding which will be developed prior to the completion of the merger. With more than $900 million in total assets, the combined banks will have a strong capital position and the resources required to maintain the highest levels of service.
"This is a merger of two well-capitalized community banks with very similar histories, visions, and cultures," said John Galvani, President and CEO of Norwood Bank. "The goal is to create one larger, stronger community bank with an expanded branch footprint and more resources to better serve our customers."
When asked why the banks are merging, Dennis Parente, President of Foxboro Federal Savings, said, "Given the dynamics of today's banking environment, Foxboro Federal must evolve into a larger institution. The most beneficial way to do this for our customers and employees is to combine with another strong community bank."
"This merger will enable us to stay ahead of a rapidly changing banking industry, remain competitive, and allow us to better invest in our people, technology, products, and services," added Galvani.
Benefits of the merger to customers, employees, and the community include:
• Additional deposit insurance through Massachusetts Deposit Insurance Fund (DIF), providing protection beyond the $250,000 guaranteed by the FDIC for all customers
• Four full-service branch locations – Foxboro, Norfolk, Norwood, and Plainville
• No changes to current banking relationships as every employee from both banks will remain in their roles with opportunity for growth
• Foxboro Federal and Norwood Bank's shared passion for community investment will only continue to grow as the new entity will provide additional resources to increase donations through an enhanced charitable foundation.
Galvani will remain as President & CEO after the merger is complete. Parente will be retiring but will remain on the board of directors of the combined bank.
The merger has been approved by both banks' boards of directors. Based on the way Foxboro Federal Savings is organized, its customers must also approve the merger. These customers will receive more information and a proxy ballot in the coming months. It is expected the name of the new bank and other details will be announced before the end of the year.