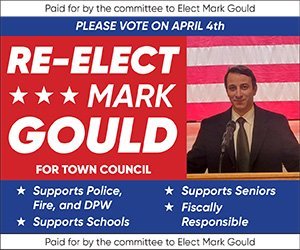 Dough that's fried, fast-paced rides, super slides, and concerts performed live were enjoyed at this year's North Attleborough Firefighters Kids Day festival.
The event took place from July 21-24 at North Attleborough Middle School. It featured different activities for families, including an amusement park with a variety of rides, carnival games, face painting, bull riding, a fire truck parade, professional wrestling, and a fireworks display.
Additionally, the festival featured live performances from bands such as The Rob Davis Band and Scott Brown and the Diplomats. There was also a craft fair held on Saturday, where local artists presented and sold different works they created.
For North Attleborough resident Jess Scharpenter, the carnival is her favorite part of the celebration and thinks the Fireball ride is the bes.
"I love it all," said Scharpenter. "I think the rides are the best part of the whole thing."
The festival also attracted people from out of town and state—including families from Rhode Island and Connecticut.
Javien Rosario, 9, lives in neighboring Attleboro, and visited the carnival for the first time on Friday. He said he always wanted to go to this carnival and after asking his father, he was able to enjoy the booth games and rides at the event.
"It's my first time," Rosario said. "I thought it looked cool and I am having a really good time. It's very hot though, but I'll get some ice cream later."
Indeed, temperatures were hot at the middle school as giant fans releasing mist were placed around the perimeter. There was also a cooling tent for staff by the entrance of the carnival. Still, the heat did not ruin people's experience at the event, as children and their parents spent hours enjoying all there was to offer.
North Attleborough Firefighter Kids Day was first celebrated in 1979. It was established by a group of firefighters who raised money for families throughout the town. The firefighters created a nonprofit to raise money for children each year and put together a festival every summer.
Scott Langille, a firefighter and media spokesman for the organization, said the group has grown since its inception, with those who aren't firefighters helping raise money for the special occasion.
"We started small 43 years ago," Langille said. "We are now this big group that you see today. We just wanted to give back to the community."
Langille said he is looking forward to the fire engine parade, as the town's newest truck–Engine Five–will be part of the show.
"Engine Five is going to be a part of this parade," he said. "It brings back a lot of memories."