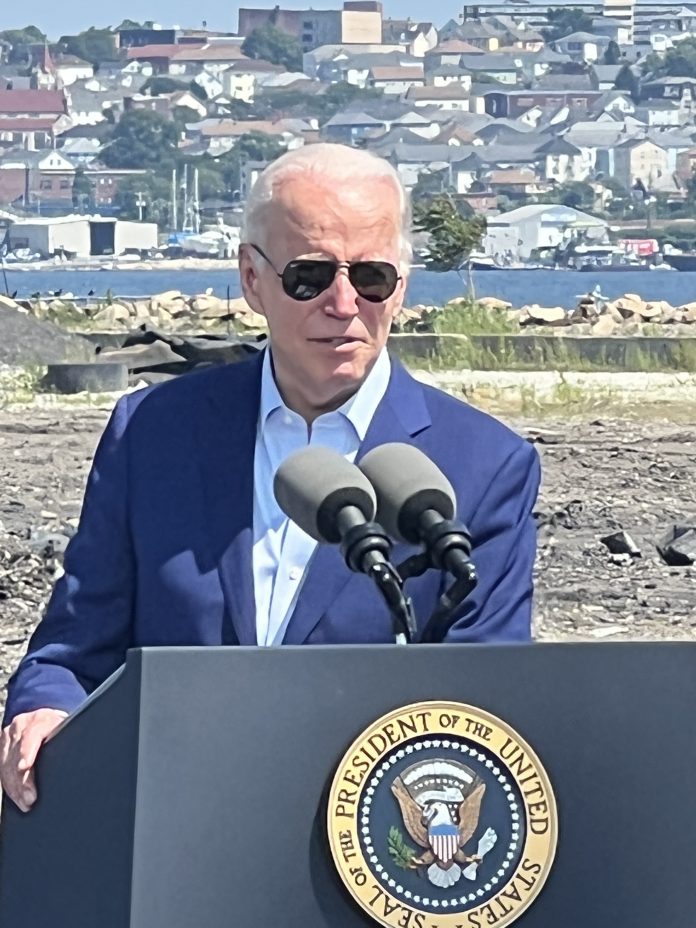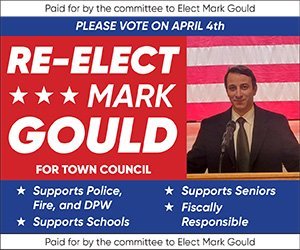 As the sun beat down on the Brayton Point power plant with temperatures near 100 F, President Joe Biden marked his first official trip to Bristol County, Massachusetts by pledging to act on climate change.
"This is an emergency, and I will look at it that way," President Biden said. "I said last week and I'll say it again: at present I will use my executive powers to combat climate change in the absence of congressional action."
The President's visit was to the town of Somerset, a community that sits adjacent to the city of Fall River and is half an hour away from North Attleborough. The decision to visit the commonwealth came after news reports that the reconciliation legislature from the United States Senate would not include funding for energy or climate-related items.
In response, Biden told the crowd at the site that he will use executive action to take on climate change. These actions include directing $2.3 billion in funding towards FEMA's resilient infrastructure programs, including cooling centers and energy-efficient air conditions into the low-income energy assistance program, and directing the Interior Department to start proposals for areas dedicated to wind energy in the Gulf of Mexico.
"We need to act. Just take a look around." Biden said. "100 million Americans, 90 communities across America set records for high temperatures this year—including in New England."
In North Attleborough and surrounding communities, a drought has been in effect since April of this year, leading to water restrictions or bans in some municipalities.
The President's speech was brief, only lasting 15 minutes. Joining him were Massachusetts Senators Edward Markey and Elizabeth Warren, Representatives Jake Auchincloss and Bill Keating, and White House National Climate Advisor Gina McCarthy, who he praised for their efforts to find solutions and work with other groups and politicians in Washington DC and in Massachusetts.
During his speech, the President also discussed the legacy of the Brayton Point Power Plant. Established in the 1960s, the coal fire plant was responsible for high amounts of carbon dioxide emissions, which led to pollution and the destruction of life in Mount Hope Bay. In 2013, it was announced that the plant would close in five years, and from 2018 to 2020, the towers that generated the emissions were destroyed.
In February of this year, the company Avangrid and their subsidiary Vineyard Wind announced their plans to build an offshore wind industry manufacturing facility at the location.
Additionally, an Italian company called Prysmian Group purchased 47 acres of land at Brayton Point to create submarine power cables for wind power projects.
President Biden said the transition from a coal power plant to a site for manufacturing wind power shows the possibilities of how the country can address climate change and move away from fossil fuels.
"We're gonna build a different future," he said. "One with clean energy and good paying jobs."