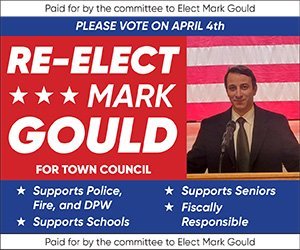 By Max Bowen-max.bowen@northstarreporter.com
Randy Wentworth has no regrets about being part of the reality series "Snowflake Mountain," since the result is a more responsible version of who he used to be.
Wentworth—a former North Attleborough resident now living in Florida—was chosen to join the Netflix show about 10 'snowflakes' brought to a mountainous area devoid of any signs of civilization. There, under the leadership of Matt Tate and Joel Graves—who both served in the Armed Forces—the young men and women participate in an array of wilderness challenges, with a $50,000 prize and the title of Wilderness Warrior on the line.
The term 'snowflake' has become popular in recent years, and typically refers to a person who is overly sensitive, easily offended, or believes they're entitled to special treatment.
Randy's life before "Snowflake Mountain"
Wentworth graduated near the top of his class at North Attleborough High School and later went to the University of South Florida on a pre-med track. In his sophomore year, however, he dropped out with a 4.0 grade point average. Looking back, he felt that these were the best years of his life and they were wasted in the classroom.
His next career choice—pro wrestling. Suffice it to say, his parents were surprised by the news.
"So I went from having a prestigious career in medicine to trying to be a pro wrestler, which is ridiculous when you say it out loud," said Wentworth.
Becoming a wrestler was something Wentworth had never talked about before. Given his background and accomplishments in high school, he was a little ashamed of it, but wanted to try. Wentworth moved back in with his parents, working at their e-commerce business while trying to make it in the wrestling world as "The Boujie Brawler." Ironically, Wentworth said the character is an entitled rich kid who buys his way into matches and titles. He's become consistent with the independent leagues in Florida and even had a small role in an All Elite Wrestling show.
Wentworth was promoted during his time at the family company, and said his father hoped he could take it over someday. That didn't appeal to him, however, and he saw it as just a paycheck while pursuing his wrestling career. Parents and son clashed over this proposed career change, with the older Wentworths feeling that their son could do more with his life and Randy believing that wrestling was his true passion. Netflix contacted his family after learning of his situation and suggested he join the show.
"The show kind of thought like, 'hey, this is gonna be the perfect experience for him,'" said Wentworth.
Headed to the mountain
Wentworth had no idea what the show was going to be about, only that it would be a "mind-blowing experience." He thought that meant an amazing reality show set in a villa or private resort, and joked that a wilderness trip was the opposite of what he wanted to do.
"They asked me, what's your one big fear that this show is going to be and I was like, if we had to do anything outside in the wilderness, walking around hiking, camping, count me out," he said with a laugh. "I hate this stuff. I hate bugs. I hate the outdoors. I was like, 'if that's what this ends up being, I'm gonna be mad.' And then sure enough, I get out of the car and that's where we are—no house in sight, everything in the outdoors."
When asked why he didn't just leave the show, Wentworth said that since they were there, he wanted to see what it would be like. He was also curious about the challenges and how one wins. Wentworth also learned that if anyone left the show, the prize of $50,000 would be reduced by $5,000, and realized the other contestants were counting on him, in a way.
"So just as an accountability thing, like if I leave, if I say I want to leave, other people are gonna want to leave and then everybody loses money, and I didn't want to be at fault for that," he said.
Meeting his castmates, teachers, and challenges
Wentworth said the other contestants came from similar backgrounds, with a lot of loud personalities. That was a lot to take in, because though his wrestling persona is loud, he's an introvert by nature. Despite this, he made a lot of friends very quickly, and described the group as lighthearted, genuine people.
"Everybody was making jokes….and like, made it really easy to get through the experience," he said.
Fellow contestant Ray Hume became fast friends with Wentworth, but much of those interactions didn't make it to the final cut, he said. What became more known was his time with Devon Smith. Wentworth said he didn't take the show seriously and saw it as a chance to meet girls. He wound up pursuing Devon much of the time, and said it wasn't a success, at least not at first.
"It did not go swimmingly at first, but I think she was kinda like, charmed by the clueless hopelessness," he said. "I thought the whole time she was vibing with me. She wasn't and then all of a sudden she's like flirting back. It was a very confusing situation to say the least."
Wentworth said the most difficult of the challenges was starting a fire without using a lighter or matches, something he thought would be easy after seeing Matt and Joel do it. However, after two hours of effort, the fire would not start.
Chopping down a tree was another task that Wentworth thought would be easy after seeing it done in the movies. Though this one took a lot of effort with different tools and attempts, the team succeeded.
"I got to do the last little cut, yell a big 'Timber!' and watch it fall," he said. "That was pretty cool."
Wentworth described Matt and Joel as the "silent but deadly type," in that they didn't yell at the contestants, showing disappointment rather than anger. He said that was worse than anger and tougher to take, but could see that they were trying to help the group. At times there was friction between them and Wentworth, particularly over how he kept his tent.
"And I was just like, hey, listen, it's my tent. It's my space. It doesn't have to be up to your standards. It has to be up to my standards," he said, adding that it was definitely the wrong answer.
Lessons learned
As the show came to a close, Wentworth said it was difficult returning to 'normal life' after so many days sleeping in the wilderness. Having access to an actual bed, hot water, and a roof over his head was an odd experience, and he sees it as taking much for granted.
"Like just having like a pre-made meal all ready or Stop & Shop, where I can just go to the store and grab something rather than having to find and make my own food," he said. " I mean, just being able to walk to the bathroom, turn on a switch and take a shower. Life is a luxury now compared to that."
Since returning from the show, Wentworth has taken on more personal responsibility. He makes his own food instead of eating out and owns a cat—a reversal of sorts from when his parents were taking care of him. He's now a full-time wrestler, which is a lot to take on, between injuries, long drives to and from the shows, and doing things like setting up the ring.
"You're setting up, selling tickets, whatever it may be, but then once you're in the ring, man, you're just having a blast. You're having fun," he said. "You're getting a high from the adrenaline of the crowd and everything."
Wentworth said he has a much better relationship with his parents. He's learned that they always supported his goal of becoming a wrestler, and he's stopped blaming them for his problems. He doesn't regret being part of the show because in an odd way, it was a great time.
"It was the worst thing I've ever gone through and it was the best thing I've ever gone through," he said. "You can look back and you can laugh at yourself and be like, man, that was actually a lot of fun. And then obviously the people and the cast, the hosts, all connections I hope to keep for the rest of my life."