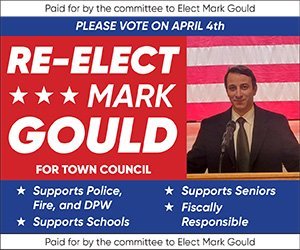 Bishop Feehan High School is proud to announce that Brian Stefanik, licensed certified athletic trainer, and Julie Feeney, cheerleading coach, have joined the Shamrock's athletic staff.
Stefanik brings 30 years experience from the high school, clinical, collegiate and professional environment. Feeney brings 10 years of high school coaching, along with collegiate and professional competition experience.
"We couldn't be happier than to have Brian and Julie join our staff," said Feehan Athletic Director Christan Schatz. "Brian brings a wealth of knowledge to our athletic department. He will educate our student athletes, encouraging them to become confident leaders and always striving for success in the classroom, on the field and in life."
"Julie's passion and charisma for performing at games under the Friday night lights will bring a vibrant experience for the students, athletes and fans."
Stefanik comes to Bishop Feehan from East Coast Preparatory School. He has 25 years experience as an Emergency Medical Technician (EMT-B), Certified strength and conditioning specialist (CSCS) and Certified American Red Cross Instructor. He has served on the collegiate levels as assistant athletic director, adjunct professor, sports medicine curriculum director, coach, director of strength and conditioning and is affiliated with New England Revolution Soccer Academy programs.
As a Licensed Certified Athletic Trainer, Stefanik is a passionate, multi-skilled health care professional whose primary goal is to prevent injury, maintain wellness and provide clinical evaluation, while also offering emergency care, game supervision and rehabilitation for all our student-athletes.
A four-year scholarship member of the Syracuse University swimming team, Stefanik graduated with a Bachelor of Science degree and received a Masters of Education degree from Springfield College.
Feeney is from Milton, Mass., and graduated from Milton High School. She was an eight-season varsity cheerleader and was recognized as a Bay State Conference All-Star in 2002 and 2004.
Feeney is a graduate of Johnson & Wales University (JWU) in Providence, RI, where she earned a Bachelor's Degree in Criminal Justice. She was a cheerleader on the JWU varsity team and performed courtside for four years, earning captain in 2008. After college, she performed in the New England Football League with the Bay States Renegades, a semi-professional, co-ed cheerleading team.
In 2010, Feeney returned to her alma mater, taking up the mantle of head coach. She led the co-ed program into a new era, ushering them into the world of competitive cheerleading. With her guidance, the team won  five consecutive titles in the Great Northeast Athletic Conference from 2010-2015. Continuing to capitalize on skills, techniques, and lessons learned from Feeney, the team advanced on, recently competing in Daytona Beach, Florida at the National Championship.
In 2016, Feeney transitioned to the role of varsity head coach at Needham High School. In addition to coaching, she was an active supporter of the Needham Touchdown Club, a non-profit organization that supports the cheer and football experience.
When Feeney isn't coaching, she enjoys spending time with her family and friends, especially being outdoors. Feeney also works in Operations with Inspire Brands supporting Dunkin'.