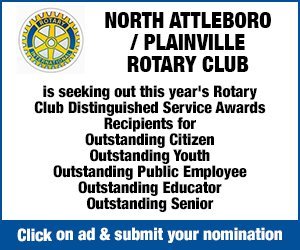 abass@northstarreporter.com
The sights of smiling faces, rainbow flags, live music, dancing, and a vibrant community could all be found at the town's first annual Pride Festival.
The event was held at Veteran's Park on June 25, where members of the LGBTQA+ community and allies celebrated and helped raise awareness.
The park was decorated with flags symbolizing different groups in the community, vendors by local businesses that support LGBTQIA+ rights, live dance performances by local drag queens, and musical entertainment from bands of the Attleboro School of Rock.
Sarah Cenedella and Christabel Sheridan, who helped organize the event, were amazed by the large turnout from people who lived in North Attleborough or came from out of town. Cenedella estimated that over 500 people attended the Pride Festival.
"I'm really happy, look at all these happy people," she said. "I didn't know what to expect but I'm pleased about the turnout. We're just getting started."
The two are very active in LGBTQIA+ awareness in their workplaces—Cenedella at Citizens Bank and Sheridan at Microsoft—and worked for two months with community members to organize the festival.
Town Councilor Andrea Slobogan was among the many supporters who helped bring the festival to fruition. She said this first annual event was a major success and plans to support and attend next year's festival.
"Looking around we have people in, supporting, and are allies of the community," Slobogan said. "I am an ally of the community and I am happy to be here supporting this amazing event."
Another elected official overjoyed with how the festival went was Rep. Adam Scanlon (D-North Attleborough).
Scanlon, who himself is gay, said the festival represents the strength of individuality and compassion within the community. He said he's never seen a Pride event so spontaneous and enormous in the town's history.
"I think the community has a growing population," Scanlon said. "I've heard from constituents that they have been ignored and that they need a space and place to celebrate. So this is a great opportunity for that."
Scanlon said he is one of six LGBTQIA+ members in the Massachusetts House of Representatives.
As a member of the House Judiciary Committee, Scanlon said he has been holding conversations with Chairman Rep. Michael Day (D-Stoneham) and House Speaker Ronald Mariano (D-Quincy) about efforts to expand and protect LGBTQIA+ rights in Massachusetts.
"We will do everything that we can to support same-sex marriage in Massachusetts," he said. "We will make sure that the decisions of our fractured Supreme Court do not have an impact on our commonwealth."
For LGBTQIA+ individuals from North Attleborough, the festival marked an important milestone in their lives and home.
Shawn Carlson, 15, has lived in North Attleborough his whole life. He said the festival felt natural and was proud of his town for holding the event. He also wants to see and hear elected officials start to talk more about supporting women and transgender rights.
"Everything starts small and works to become bigger and bigger," he said. "We allow it to. The more we introduce an idea, we can introduce more people to newer concepts."
The festival even caught the attention of those from out of state.
David Hale, who is from Iowa, said he was impressed by the event, and hopes that his home of Lake City will hold a similar celebration in the future.
"It's amazing and it's getting the word out there," he said. "It's great stuff to bring home."