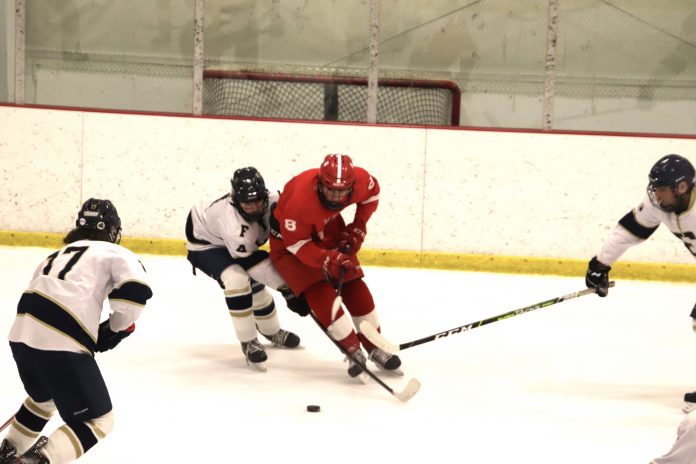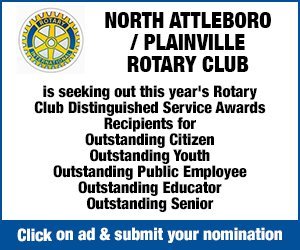 By Max Bowen-max.bowen@northstarreporter.com
Fees for the junior varsity and varsity hockey teams will be increased next season to cope with costs that require extensive fundraising from the North Hockey Boosters.
Both programs operate under a $150 user fee, the same as other athletics, and will be increased to $650 for varsity and $400 for JV. Superintendent John Antonucci said that while other sports have booster clubs that fundraise, this is for dinners or other purchases
"Hockey is killing itself to fundraise," said Antonucci at the June 15 School Committee meeting. "There's a fundamental difference between this fundraising and what other booster clubs are doing."
The increase was unanimously supported by the committee and listed as a surcharge, so as to not be affected by the $600 cap per family placed on these fees. Antonucci added that he also hopes to contribute $10,000-$15,000 from the operating budget.
A normal hockey season costs approximately $50,000. The program stopped in the 90s, but was brought back 15 years ago. Three years ago, it began to receive funding equitable to what other sports were given. The primary expense for the program is ice time, which costs $350 an hour.
"It is the only sport that, without parent fundraising, the sport would cease to exist in North Attleborough," said Antonucci. "It's a matter of equity. It's not a solution—it's a step toward a solution."
Jennifer Gruber, treasurer of the North Hockey Boosters, said that the program was fully funded in the 2018-2019 season, and for the next, the school absorbed the costs of EMTs and coaching staff. The group kept between $10,000-$15,000 in reserve, but burned through that during the pandemic.
The boosters have a variety of fundraisers, including a Christmas tree collection and lottery ticket raffle. A PS5 raffle and candy bar sale were among the newer efforts implemented. Gruber estimated that 50 percent of the money that came in was through parents of hockey players. Over the last four years, she estimated that costs increased by 69 percent.
"Raising user fees won't cover all the costs," said Gruber. "Even if we charged $750 for all 40 players, we would still be in the red."
Boosters Co-President Candace Kojoian said the boosters pay for 10 JV games, and practices are only held once a week, less than what other sports do. The JV and varsity programs are fed through the Devils Hockey youth program, and Kojoian said that much of the team has played since elementary or middle school.
"Hockey's not going away," said Kojoian. "We're increasing in numbers—it's growing."