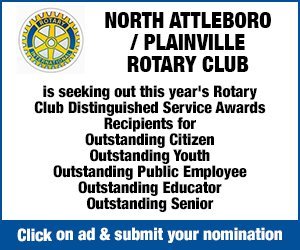 By Max Bowen-max.bowen@northstarreporter.com
Though much of life has resumed its normal flow, local business owners are still uncertain of what the future will have in store.
The days of capacity restrictions and mandated face masks are long over, but many owners still struggle to fill their staff and get the needed goods to operate. In March, State Sen. Becca Rausch contacted 11 area owners to create a Small Business Advisory Council. Rausch said that now is a "critical juncture" with much of the country emerging from COVID-19.
"There was a lot of learning and talking about business models and plans that worked," she said of the group's initial meeting in March. "Some discussion about one business that had gone from online to brick and mortar—this could be a potential path for another in the same boat. We try to turn their valid concerns and good ideas into results and legwork."
Rausch said the members talked about the programs instituted on the local and state level and the ways they proved effective. They've been thinking strategically on how resources have been used and how more can be made available.
Businesses that are part of the council include Althea's Beauty Depot of North Attleborough, An Unlikely Story of Plainville, and Crosby's Coffeehouse of Wrentham. Meg Peters, owner of the coffeehouse, said the issues she faced were both many and constant. From keeping supplies in the store and maintaining staff morale to COVID surges and angry customers, each day could be challenging.
"I can't imagine what the next set of struggles will be, but I know we are stronger and more prepared for the bumps in the road," said Peters.
The Massachusetts legislative session concludes at the end of July, and the Senate is now debating the fiscal year 2023 budget. Rausch said the goals for the council are to keep uplifting local businesses, adding that there aren't any easy answers.
"We know that they're (the local businesses) great for the economy and the community," said Rausch. "They generate a sense of camaraderie in the community and those are wonderful things."
Peters said that supply issues have begun to even out, and she isn't chasing products as she did in the past. More high school and college students have begun seeking employment for the summer, which gives some relief. She's now focused on promoting their mobile espresso cart and finding community events that they can be a part of.
"Our goals right now are focused on meeting the demand and making sure we can continue to say yes to our growth opportunities," said Peters.