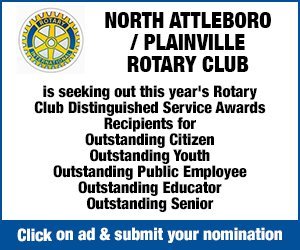 By Max Bowen-max.bowen@northstarreporter.com
Over the years, several developers expressed interest in the Webster and Benson Trust sites, but always backed off when it came to the lengthy—and expensive—remediation required.
But a $1 million grant from the U.S. Environmental Protection Agency (EPA) may be just the push needed to see a new use for these two properties. Earlier this week, the EPA announced an $8.1 million investment in Massachusetts through the Bipartisan Infrastructure Law to clean up contaminated sites and redevelop them for productive uses.
According to Economic Development Director Lyle Pirnie, the money comes through the EPA's Revolving Loan Fund, and can be used by developers to cover a portion of their costs. Revolving Loan Fund grants allow the recipient to provide loans and sub-grants to carry out cleanup activities at Brownfield sites. The money comes in at a much lower interest rate than a bank loan, providing some savings to the developers. The hope is that both sites can be used for affordable housing.
"Developers have looked at both sites and walked away due to the cost of repurposing," said Pirnie. "Hopefully this can help them in that regard."
According to the EPA's announcement, grants were given to 236 communities nationwide, totaling $147.3 million through its Assessment, Revolving Loan Fund, and Cleanup Grant programs. A Brownfield is a property for which the redevelopment, or reuse may be complicated by the presence or potential presence of a hazardous contaminant.
The EPA also announced $107 million in supplemental funding to 39 existing Revolving Loan Fund grant recipients who have demonstrated success in their work to clean up and redevelop Brownfield sites.
"With these seven grants, Massachusetts will have the tools needed to clean up and reinvest in Brownfield sites, while protecting the environment in the process," said Congressman Jake Auchincloss, who represents North Attleborough as part of the 4th Congressional District. "This is an important step for climate resiliency in the Bay State."
The Webster building is located on Broadway, and the Benson Trust site is at 35 Robinson Ave., next to the Dyer Lake Funeral Home. Both sites were once home to jewelry manufactures. Pirnie said that two years ago, the town received $80,000 from the state Department of Environmental Protection to assess the site and learned there was residue from the degreaser used on the machines. Pirnie said a study was done at the Benson site 20 years ago that showed evidence of oil and Volatile Organic Compounds. However, no follow-up work was done.
"If that was done, we have no record on it," said Pirnie, adding that the town can apply for an EPA grant in the fall to assess any site that used to be home to a jewelery factory.
Pirnie said that both sites have been declared unfit for habitation and no one can go inside, and a drone is needed to get a look in the buildings. In the months to come, the town will need to complete an application process to receive the grant, which should be done by early October.
"It was very competitive—I'm shocked that we received it," he said. "The competition is so fierce, likely hundreds of applicants. Everyone had a strong case."