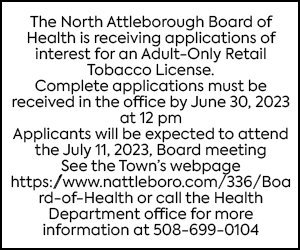 By Max Bowen-max.bowen@northstarreporter.com
A new three-year contract between the town and Police Patrol Officers Association includes increased incentives to retain officers, which has proved challenging and forced changes in the department.
According to Town Manager Michael Borg, the new contract would include 2 percent raises each year. In addition, those officers who reach five years with the department during this contract would see another 3 percent raise. Borg said this was included due to concerns of officers leaving at a certain point to pursue opportunities elsewhere.
"This addresses an issue with retention within the force," said Borg.
The Town Council voted to send the proposed contract to the Finance Subcommittee for further review, after which it will be before the council for a vote.
In 2020, the Town Council approved a series of raises totaling 7 percent. In the decade prior, the union took no raises for five of the 10 years.
Officer retention has been a significant problem for the department, due in part to North Attleborough paying less than neighboring towns. Faced with a shortage of officers, the department began re-assigning some personnel to the regular patrol early this year, including School Resource Officer Kristine Crosman.
According to Police Chief Richard McQuade in February, it was among the changes made to cope with what he called a "staffing crisis." In recent months, five officers have left the department and another eight retired over the last two years.
The contract also includes improved incentives to seek advanced education. In 1970, the Massachusetts legislature enacted the Quinn Bill to encourage police to earn degrees in the criminal justice field. Police saw a 10 percent raise for an associate's degree, 20 percent for a bachelor's, and 25 percent for a Master's. This cost was split evenly between the state and the community in which the police worked.
However, in 2009, the state budget include massive reductions to the bill, leaving communities to pay either their half or find the funding for the entire increase. For years, North Attleborough only paid the municipal portion. The new contract includes funding to fully fund these raises, and Borg said that overall, this put North Attleborough on an even footing with neighboring towns' departments.
"We worked real hard," he said. "We found some dollars to support that (the Quinn Bill raises) and bring that up to par."