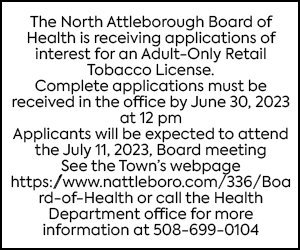 The First Baptist Church, 75 Park St., North Attleborough, will hold a clearance sale indoors on Saturday, May 14,from 9 a.m.-3 p.m.
Clothing, shoes, pocketbooks, bedding, curtains, wall golf tapestry and odds 'n' ends are half price. New to sale and specially priced will be bolts of cloth and rolls of wallpaper. Pictures, books, CDs, DVDs, stereo set, furniture: couch, bureaus, armoire, mirrors, lamps, entertainment center, lamps, twin beds, head board and more – priced to sell.
For more information, call the church at 508-699-2434. The church is located on the Baptist Common between North Washington and Park Streets.