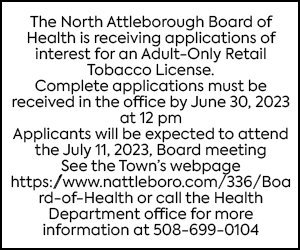 Sen. Becca Rausch (D-Needham) will host her third Students Speak Youth Legislative Forum on Monday, April 25, from 7-8 p.m. on Zoom. This event is open to all middle and high schoolers attending school in the senator's district.
Sen. Rausch wants to hear from students across her district concerning the issues facing their communities to inform her legislative work. The senator also hopes to give youth an opportunity to participate in the democratic process through this forum, providing space to discuss current legislation on Beacon Hill and students' policy priorities.
This will be the senator's third youth legislative forum after hosting similar events back in April and November 2021. In response to students' concerns about low levels of mental health within their school communities in her first Students Speak event, Rausch secured the state funding necessary for Samaritans, Inc. to launch Hey Sam!, a pilot text line to support youth in Massachusetts schools.
"I am thankful for the perspectives and advocacy of young people in my district," said Sen. Rausch. "This pandemic has been a difficult time for students, and now more than ever, it is critical that we as elected officials listen to the perspectives of young people. I am excited to continue learning from them and work towards legislative solutions that can support their unique needs."
This event is open exclusively to students in Attleboro, Bellingham, Dover, Franklin, Medfield, Milford, Millis, Natick, Needham, Norfolk, North Attleboro, Plainville, Sherborn, Wayland, Wellesley, and Wrentham.
To register for the event, visit www.beccarauschma.com/students-speak before Friday, April 22.