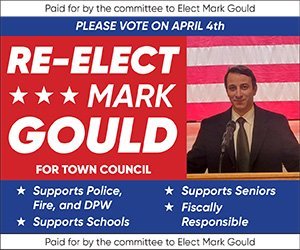 By Max Bowen-max.bowen@northstarreporter.com
A massive renovation of the Raymond Beaupre Field won't be ready to host games at the start of the fall season, according to Superintendent John Antonucci.
The project initially called for the replacement of aging bleachers and repairs to the track, with the plan that everything to be ready in time for the fall season. Work on the track will be done over the summer, and the old bleachers were demolished months ago, but Antonucci said the new bleachers will be the holdout.
"Steel is hard to come by and delayed," said Antonucci. "The supply chain is so bogged down it's taking months for things that used to take much less time."
The project has also grown beyond just the track and bleachers. A detailed evaluation of the site had never been done, but the many studies done for the new Master Plan have shown the concession stands and bathrooms should be renovated. Several changes to make the site fully ADA compliant are also needed, such as a lift for the bleachers and better paths.
At a recent School Committee meeting, Antonucci said that the $1.8 million put aside will likely fall short of what will be needed. The superintendent stressed that a complete budget for the project is not done, but given the extent of the work, it could cost between $4.5 and $5 million. Nesra Engineering, which has worked on athletic complexes at area schools and colleges, was recently chosen as the project's architect.
"Until the final design is done we won't have a budget," said Antonucci.
Though several sports can still hold games—such as lacrosse, field hockey, and soccer—large events like football and graduation will need to be done elsewhere. In the past, both have been held at Community Field.
"We knew it was ambitious," said Antonucci. "But we hoped to have football games and other large events there."