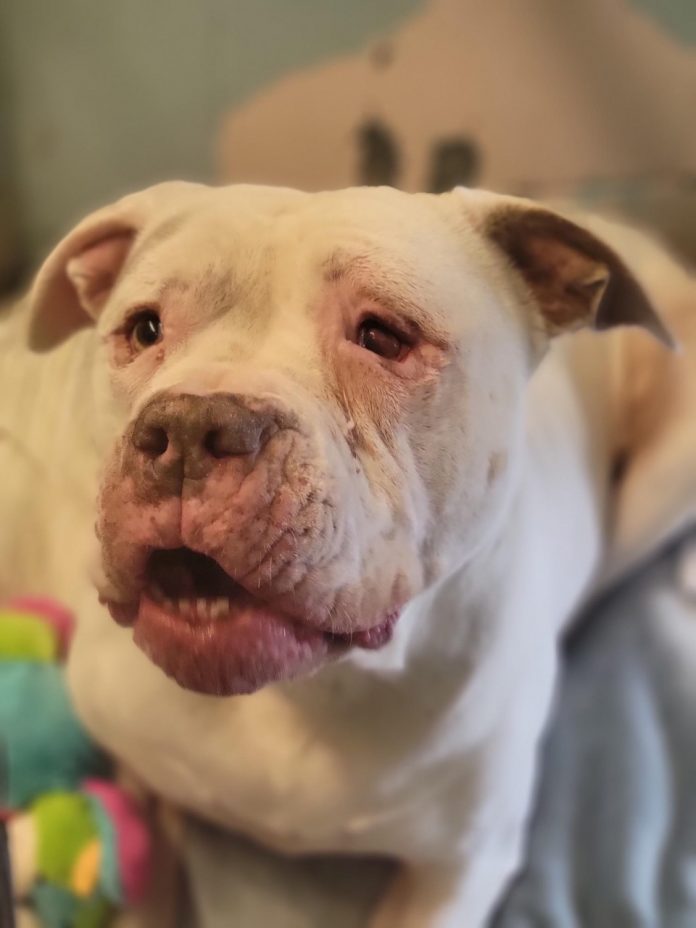 Hello world! My name is Princess Lola. I am an American bull mix and only the universe knows what else. I am 9 years old and up to date with all vaccines. I have some arthritis going on in my hips and you may think I am winking at you but I had an ulcerated eye that was not treated. But the shelter is taking good care of my eye— no more winking—and whoever adopts me will always be a twinkle in my eye.
All I want is to be with someone who loves me for real. If I hurt, fix me, if I am scared, hug me forever. I love everyone and love to go for walks. I am no race car out there, but I have a nice, easy stride. I get separation anxiety if I can't be with a human because I lost my security blanket with my last human because they left me here and I don't ever want to move again. Please come meet me, I love visitors—my tail wags for everyone!
If you are interested in Princess Lola or any of the wonderful animals at NAAS, please call 508-699-0128 or email Fcamara@nattleboro.com. The shelter is only open by appointment for the time being.
Even if you are not currently looking to adopt an animal, help the shelter by donating one of the following items: 39 gal or greater garbage bags, bleach, paper towels and moist cat food pate, dry cat, and kitten food, and fresh veggies.
The shelter also collects returnable bottles, cans, and glass at the shelter this helps the animals in various ways.