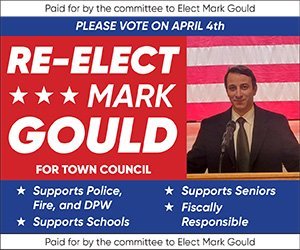 By Max Bowen-max.bowen@northstarreporter.com
Two Foxboro teens are facing charges of assault and civil rights violation following the alleged assault of a transgender North Attleborough student.
According to court reports, Allen Hart III, 18, and a juvenile were arraigned on Tuesday, Feb. 15. Hart is charged with civil rights violation, assault and battery to intimidate, assault and battery with a dangerous weapon, disorderly conduct, and disturbing the peace. He is scheduled to appear in Attleboro District Court on April 8 for a pre-trial conference. The juvenile, who cannot be named due to their age, faces similar charges.
The alleged assault occurred on Feb. 8 at a North Attleborough/Foxboro basketball game at North Attleborough High School. According to reports, the victim—who is going through transition from female to male and identifies as he/him, which sparked the comments from the students—was leaving the game when a group of Foxboro students began to verbally berate them, saying things like "what are you, a boy or a girl."
The victim and friend that were with him at the time identified a Foxboro student—the juvenile—as the one who committed the assault. The victim claimed they were swung at, grabbed, and pushed against a vehicle, while derogatory insults were used. This person then left the scene before officers arrived in response to calls about the altercation.
The juvenile came to the station on Feb. 9 and spoke with police about the incident, and was later informed that charges would be taken out against them. A short time later, Allen Hart III arrived at the station with his mother and told police that the other student had nothing to do with the assault.
Hart spoke with police and described a different set of events. Hart claimed that after the game, North Attleborough and Foxboro fans left the gym on opposite sides and that there was a lot of bickering from both groups in the parking lot.
Hart told police that someone called him "fat," and he admitted to calling the victim "transgender," which led to the victim allegedly punching Hart. Hart said he grabbed the victim and pushed them against a vehicle, but backed off at the urging of the juvenile suspect, whom he said is a close friend. Other witnesses to the altercation confirmed what was said by both Hart and the victim.
In a statement, North Attleborough Superintendent John Antonucci said that the incident was "deeply upsetting and disturbing" and in no way reflects the values and principles of North Attleborough Public Schools.
"We strive to provide a welcoming, supportive and above all safe learning environment for all, and denounce all acts of hate and violence," he said.
Foxboro Superintendent Amy Berdos also released a statement condemning the alleged assault and that the district is working with the North Attleborough Schools and police in addressing it. Berdos added that the incident "is contrary to everything that the Foxborough Schools teach and believe in."
"Acts of hate and discrimination have no place in our community," Berdos wrote. "We will continue to convey this message to our students. We will not let one incident define us, and we will offer any support needed by the North Attleborough Schools."