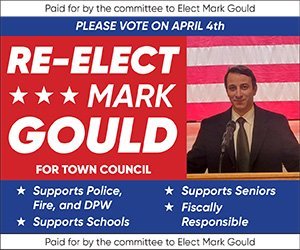 By Max Bowen-max.bowen@northstarreporter.com
Nesra Engineering, which has worked on athletic complexes at area schools and colleges, has been selected as the architect for the new field at North Attleborough High School.
The project entails the replacement of the aging bleachers at the Ray Beaupre Field, as well as renovating the track and upgrading concession stands and bathrooms. At the Feb. 7 School Committee meeting, Superintendent John Antonucci announced that two companies had made proposals for the architect role. He said that Nesra Engineering, owned by Arsen Hambardzumian, was the ideal choice, adding that he has volunteered to help re-draft the town's new Master Plan.
"He is the best choice to hit the ground running," said Antonucci.
$3 million has been set aside for the work, although an exact cost won't become clear until a design has been finalized, which is expected to take two to three months. With an architect on board, Antonucci said this will provide a true estimate for the project, as well as options.
Nesra Engineering is located on Bungay Road, and has worked on playgrounds, parks, Master Planning, and athletic complexes. Past projects include a new football field and stadium at Bentley University, a track at Colby-Sawyer College, and tennis courts and a baseball field at Taunton High School.
It was hoped that the project could be completed in time for the opening of school this fall, but Antonucci said that in speaking with other developers, this is unlikely due to delays in getting materials.
"We're going to keep pressing forward," he said.
Town Council President Justin Pare—who also sits on the committee—expressed concern that if the project wound up costing more it could force North Attleborough to turn to borrowing, which would delay completion by up to a year. Committee Chair Ethan Hamilton said that similar projects have gone as high as 30 percent over budget.
"The estimates looked at different options," said Antonucci. "A lot of these could still land us a beautiful project."