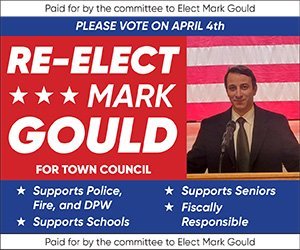 By Max Bowen-max.bowen@northstarreporter.com
After years of applications, North Attleborough has the chance to move ahead to the Eligibility Phase of the Massachusetts School Building Authority's repair program.
Last year, the school submitted three Statements of Interest (SOI) to the MSBA for the Amvet, Community, and North Attleborough High schools. These statements indicated the town's desire to participate in the MSBA repair program to update one or more of these schools and secure funding for the work. Multiple letters can be submitted, and the MSBA makes the decision on which project takes priority.
At the Feb. 7 School Committee meeting, Superintendent John Antonucci said that on Feb. 3, he was informed that the SOIs for the Amvet and Community schools had not been selected to proceed.
Later that day, Antonucci was called by the MSBA to ask if there was community support and funding set aside for a feasibility study for the high school. In both cases, the answer was yes. Along with receiving support from the Town Manager and Town Council, $750,000 has been set aside for the study—the third in an eight-step process.
"I told them we were ready to move forward," said Antonucci, adding that the MSBA board will meet on March 2 to consider which projects to advance. "We've confirmed our readiness and will have to wait to see what happens."
The Eligibility Phase is a 270-day period during which the school district will need to meet several requirements. These includes a certification of their understanding of the grant program rules, forming a School Building Committee and submitting the membership to the MSBA for acceptance and a summary of the district's maintenance practices. A project team is twill also need to be formed.
Once these criteria are met, the feasibility study can begin. This phase of the MSBA process entails examining one or more of an applicant's schools to determine the best option, whether that be an extensive renovation or complete replacement. Up to 52 percent of the costs can be reimbursed by the MSBA.
The plan for the high school would be a complete renovation to make it more environmentally-efficient and alleviate space limitations.

While this news is far from a confirmation that the project will be done, it is a step that has been a long time in the waiting for. This was the fourth time North Attleborough sent an SOI for the high school, and the second time for the elementary schools. Town Council President Justin Pare—who also sits on the School Committee—said that the town has been submitting these for as long as he can remember.
"I always came into these meetings and I was extremely pessimistic and thought this is never going to happen," he said.