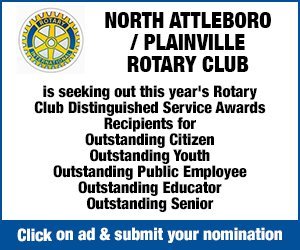 By Max Bowen-max.bowen@northstarreporter.com
If you see a rat around North Attleborough, don't just post about it on social media.
Town officials are urging the public to contact the health department to report any sightings of rats in the community. The animals were first seen last July and in the months to follow, around four sightings were called in a month, with the exception of the early fall, when calls were down to two. Town Manager Michael Borg said that North Attleborough's town government has a social media presence and is aware of some of the conversations, but asked that people call and take advantage of the resources available.
"If you have these vermin, please reach out," he said. "Unless you contact us directly, we don't have all the details."
Some of the locations where rats have been reported include Dexter Park, Mount Hope Street, the downtown area, Church Street, High Street, Longview Drive, and the Fish Hatchery Building.
According to Animal Control Officer Felicia Camara, the Norway Rats—also known as sewer rats—seen in town are likely a result of neighboring communities aggressively trying to eliminate them. She said that rats can breed quickly and the males tend to be very territorial. This leads to them expanding their living habitats. Borg said that Camara is a great resource and can offer helpful advice on how to deal with the rats.
Health Department Director Anne Marie Fleming said that rats have been found in surrounding towns and the mild winter and lack of natural predators are factors in their increased presence. When the shutdown of 2020 happened, it eliminated much of the rats' food sources—such as restaurant dumpsters—which could have caused them to move on.
"Once they find an opening they will go there multiples times," said Fleming. "Remove those and they move on."
While the town does have resources for how to deal with the rats, Fleming and Borg said that residents have their own responsibility. Bird seed and chicken feed are both attractive foods for rodents and yards should be kept free of debris and trash.
"Get ahold of us so we can visit the sites and get all the information we can get," said Borg.